The 11th meeting of the Association of Spanish Trombonists will take place on 25, 26 and 27 October. The location chosen for this occasion will be the Conservatorio Superior de Música de A Coruña.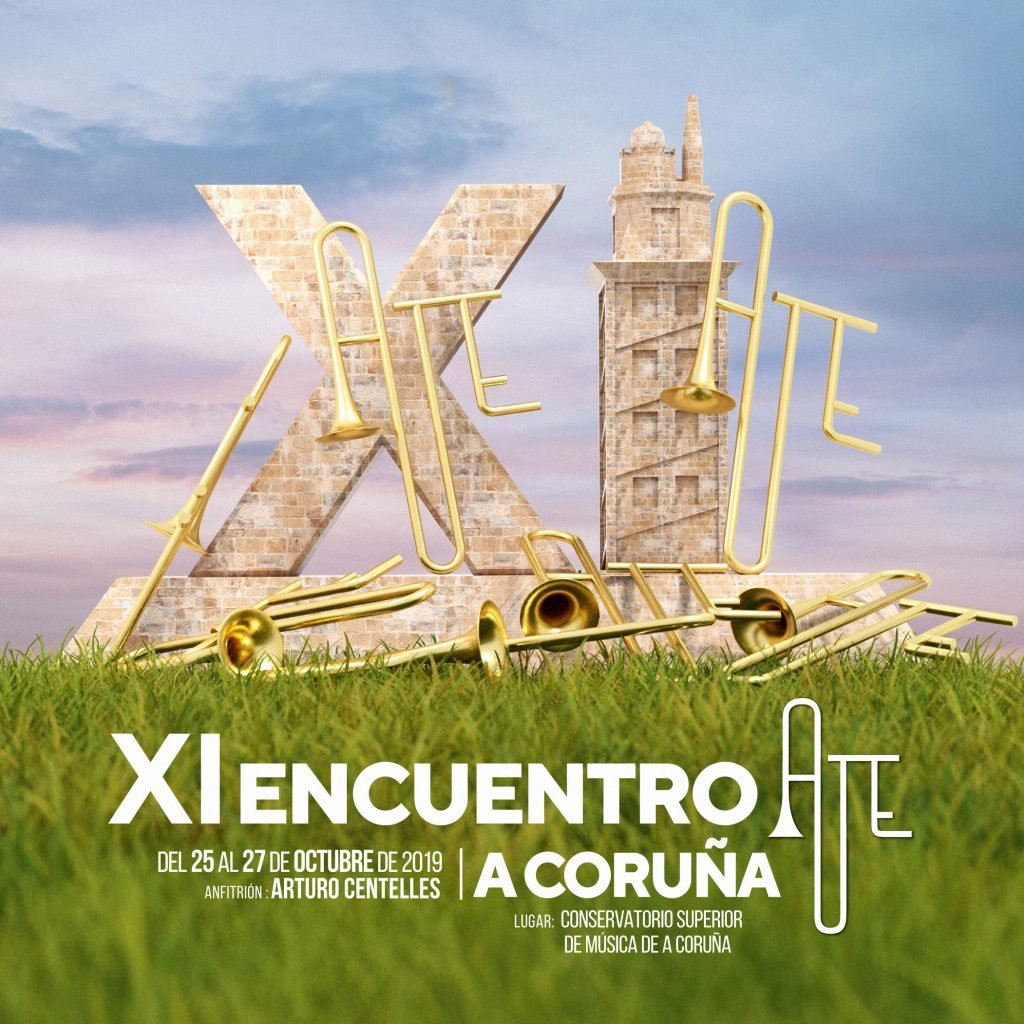 This meeting has a special character since it is organized from the recently renewed board of directors, with its current president at the head, Guillermo Baez, who has told us in first person all the details about the event.
Guillermo Báez (President of the Association of Spanish Trombonists ATE)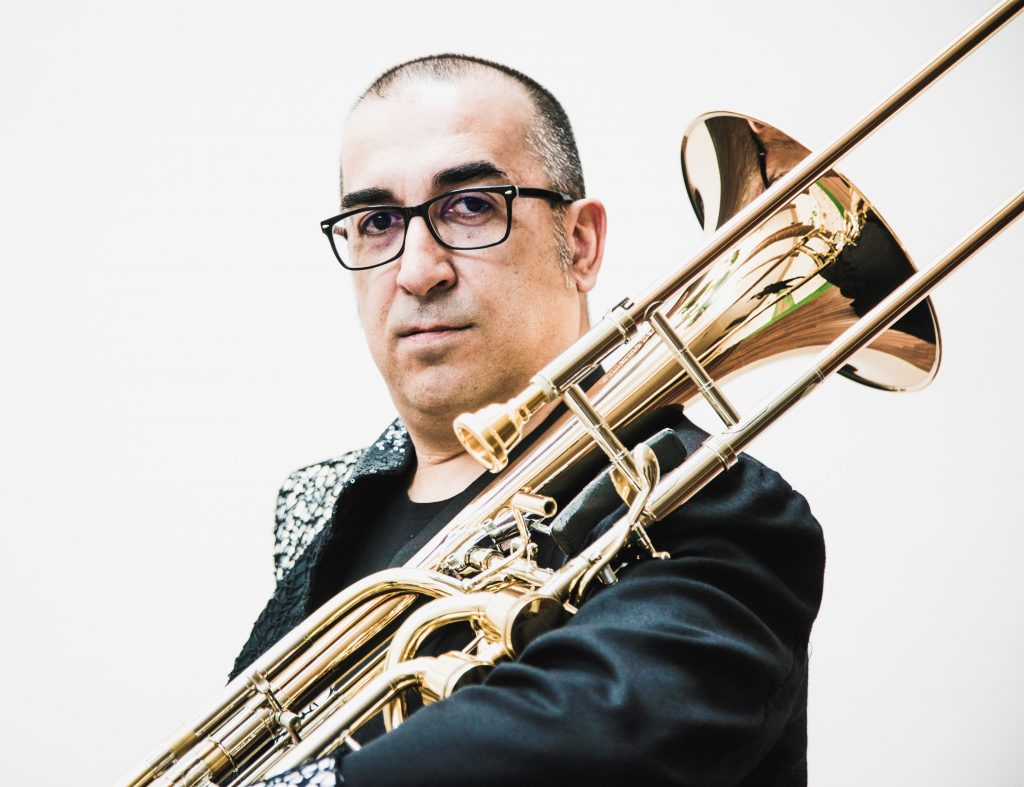 Innovatrombone: Hi Guillermo , nice to chat with you, how are you?
Guillermo Báez: Hello, a pleasure to greet the Innovatrombone team and thank you for your attention with our Association. At your disposal to tell you everything you want to know.
Innovatrombone: This is the first time we have spoken with the current president of the ATE. Please tell us who Guillermo Báez is and what new projects you have in mind from the association.
Guillermo Báez: Guillermo Báez is a freelance trombonist born in Lliria (and del Clarín, jejeje), settled in Madrid for 29 years and with a wide professional background having participated in the best musical theatre productions such as Los Miserables, West Side Story, La Bella y la Bestia, Follies, El hombre de la Mancha,… accompanying artists such as Raphael, Isabel Pantoja, Miguel Ríos, Nancy Sinatra, Paloma San Basilio,… collaborating with groups such as the Orquesta Sinfónica de Madrid (Titular del Teatro Real), Orquesta de Extremadura, Banda Sinfónica Municipal de Madrid,… being currently the bass trombone of the Film Symphony Orchestra and main trombone of the Orquesta Sinfónica Universal Music Spain. I am also an artist of Michael Rath Trombone and K&G Mouthpieces.
As far as future projects are concerned, we want to continue with the promotion of activities around the trombone, such as composition competitions for our instrument, trombone ensemble competition, to continue with the annual meetings and to promote small regional meetings, all with the aim of giving the greatest possible visibility to our instrument.
Innovatrombone: Would you please talk to us about the reason for the activity at the Conservatorio Superior de la Coruña and introduce us to the host of the meeting?
Conservatorio Superior de Música de la Coruña (Higher Music Conservatory of La Coruña)
Guillermo Báez: From the very first moment, it was clear to us that we had a very big challenge ahead of us to direct the management of the Association. The previous Council said a big farewell with a multitudinous meeting held in Granada and attended by great trombonists such as Pedro Carrero, Vincenzo Paratore, Gregorio Sánchez, etc… and especially George Curran and Joseph Alessi, who have left us with a very high standard.
Having said this, I would like to thank all the members of the previous council for the great work they have done to ensure that the ATE is in the place it currently occupies and very especially to quote Inda Bonet and Carlos Gil, since without them, none of this would have been possible.
Being this our first Meeting we considered that it was very important the choice of the city where to carry it out and our bet for the Galician community was unanimous since until the date a meeting had never been celebrated by the Northwest zone of Spain.
It is also fair to recognize the enormous musical presence of the Galician community where, among others, its bands and music schools stand out and where there are a great number of trombonists. And I would lie to you if I didn't tell you that the goodness of this land has also had a great influence on its people, its history and its gastronomy.
A Coruña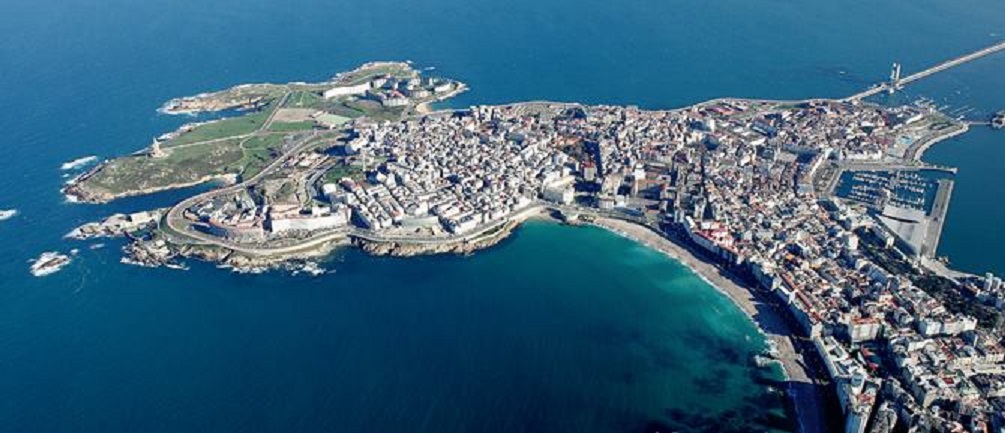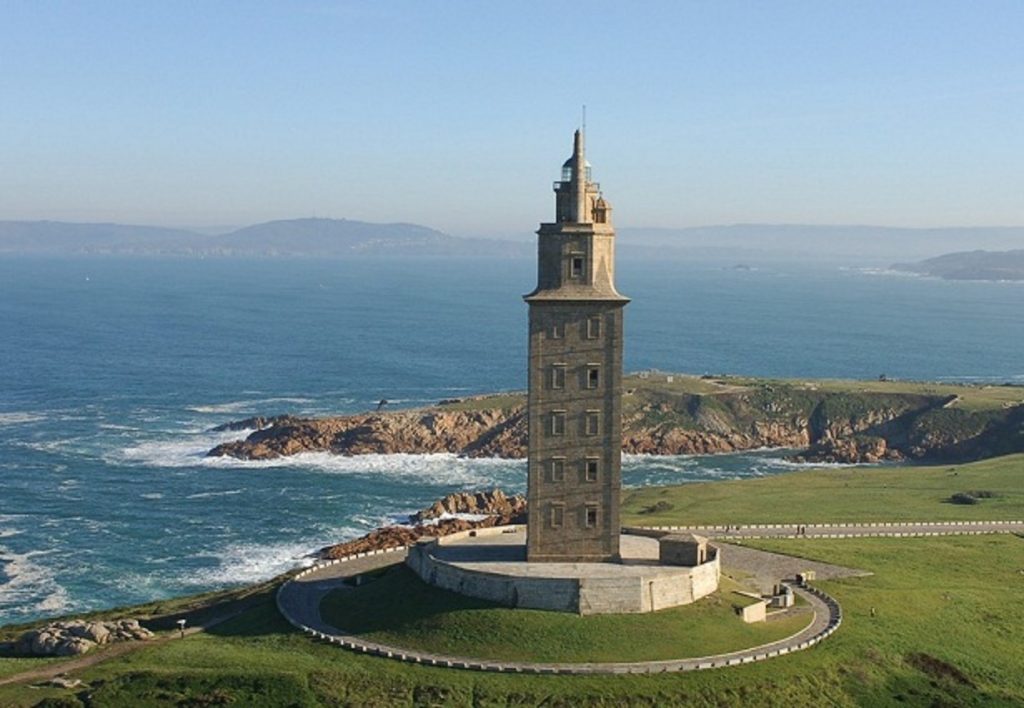 For all this and thanks to the excellent predisposition manifested by the Direction of the Superior Conservatory of Music of A Coruña, we will celebrate our Meeting in its facilities during the days 25 to 27 of October being its host Arturo Centelles, professor of trombone of the mentioned Conservatory, which from the first moment in which we communicated to him our desire to count on him as host of our XI Meeting has been turned over to us being all easiness, which we thank enormously.
Innovatrombone: What are we going to find in this event?
Guillermo Báez: We will have excellent professionals such as Stefan Schulz,Ricardo Mollá, José Vte. Faubel, José Pons, Javier Escribano, Dúo Beturia, Vicente Castro, Bones4Fun o Traugott G. Graser,
which will give different activities such as group classes, warm-ups, presentations of different works around the trombone, instrument maintenance class, jazz initiation class, concert of the Dúo Beturia, concert of the group Bones4Fun and later Jam session, etc…
And on Saturday 26 October we will have the central concert of the Encuentro where our ATE Trombone Ensemble will be playing with the teachers who will perform as soloists.
In addition, and as a premiere for our friends at Innovatrombone, we would like to inform you that we will have Jamie Williams, principal trombonist at the Deutsche Oper Berlin and professor at the Hochschule für Musik und Theater Rostock and the Hanns Eisler Hochschule für Musik in Berlin, at our meeting.
Also as usual, we will have the presence of different entities such as AIE, Stomvi, Schagerl, Antoine Courtois, Mafer Música, Jupiter XO, Michael Rath Trombones, Gewa, Musical Bags, Metall i Fusta, Jurgen Voigt, Musical Campos, Manfred Schmelzer to whom I would like to thank enormously for their contribution to the development of this meeting, as their help is crucial to organize an event of this nature.
Innovatrombone: How will the different activities be developed?
Guillermo Báez: It is our wish that those attending the meeting can enjoy all the activities we are preparing so there will be no simultaneous activities, they will develop staggered over time, we believe that this will be more beneficial for everyone.
On Friday 25 October in the afternoon the meeting will begin with a rehearsal open to the public of the ATE Trombone Ensemble formed by members of the Council of the ATE and at 22:30 hours we will carry out the concert of Bones4Fun in the Pirámide Club hall, a peculiar musical bet with 5 trombones and rhythm section that interpret themes and arrangements of Swing, Funk, Latin, etc ….
Bones4Fun

Saturday 26th October will be the day of Stefan Schulz, José Vte. Faubel, José Pons and Vicente Castro, as well as the concert of Soloists and ATE Trombone Ensemble.
Stefan Schulz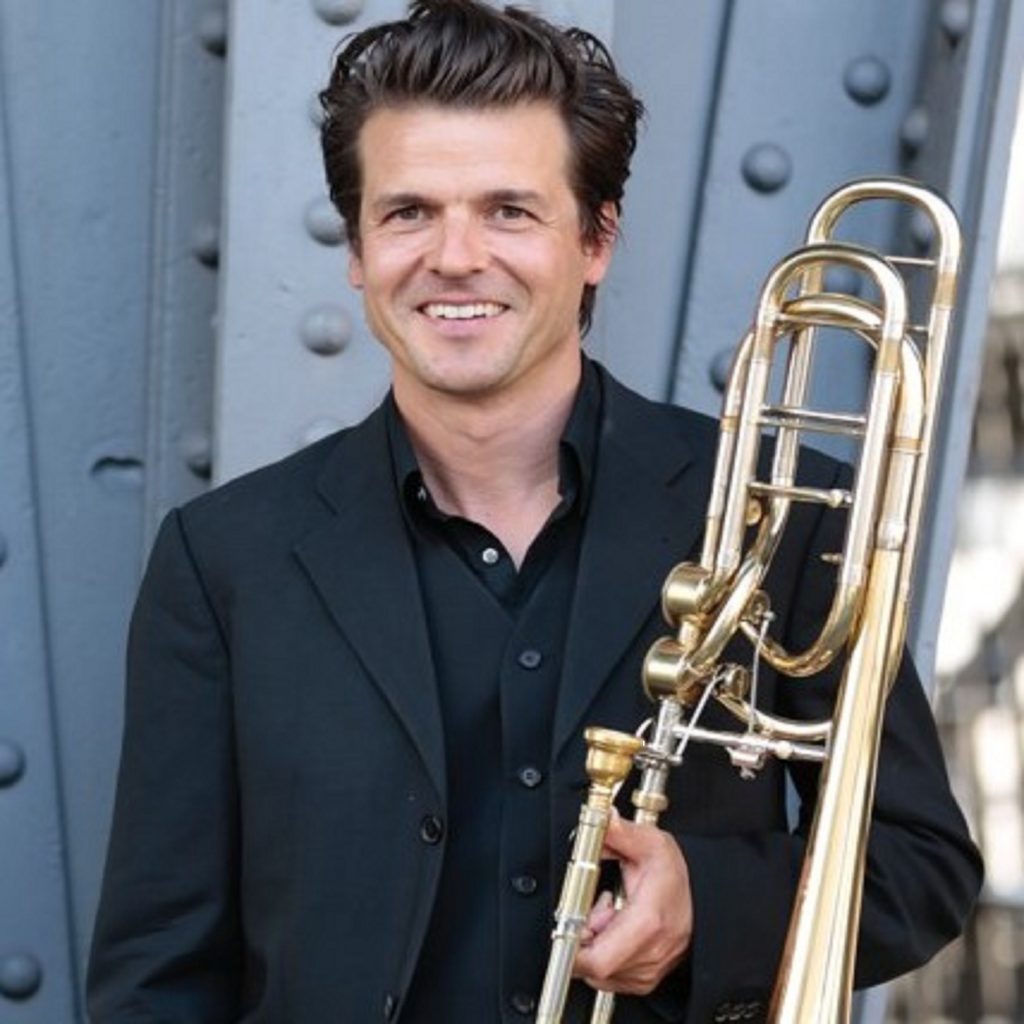 José Vte. Faubel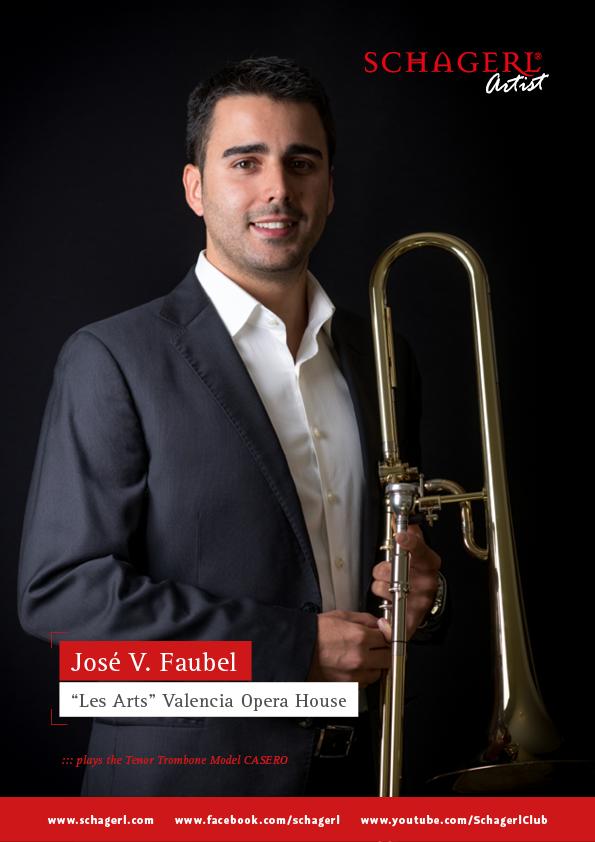 José Pons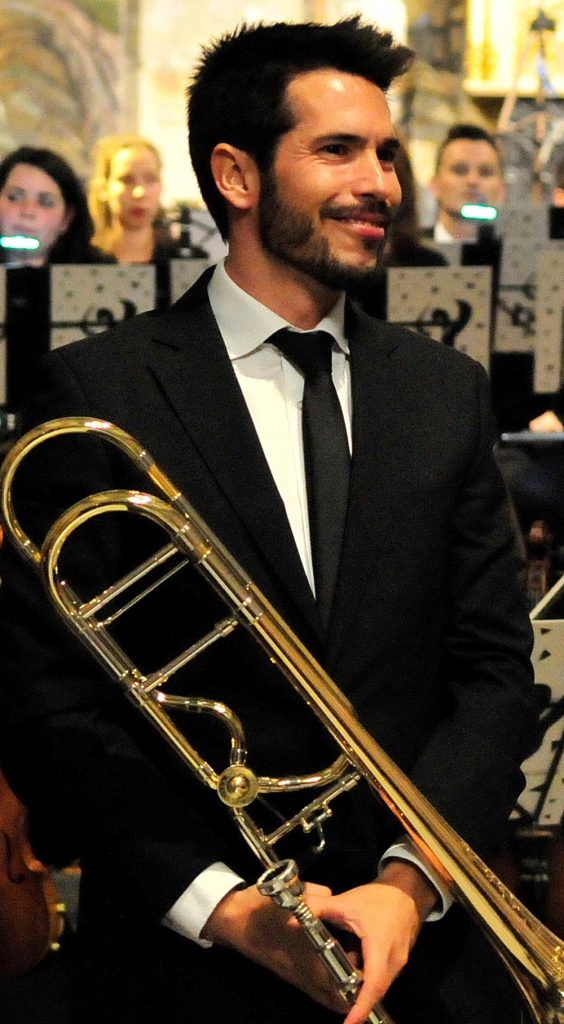 On Sunday 27th October we will have Jamie Williams, Ricardo Mollá, Javier Escribano and Traugott G. Graser, closing the meeting with the concert of the Duo Beturia (Trombone and piano with Spanish repertoire).
Jamie Williams
Ricardo Mollá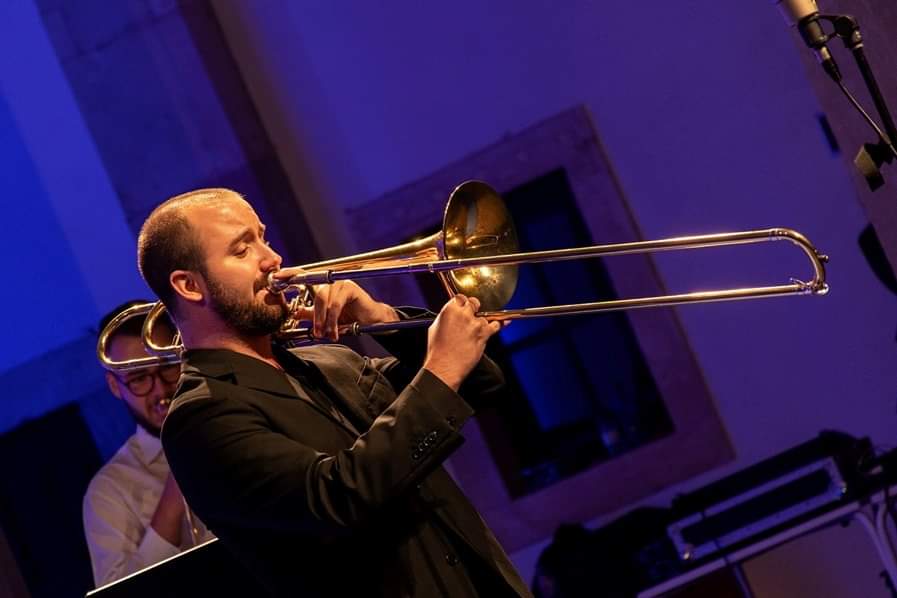 Javier Escribano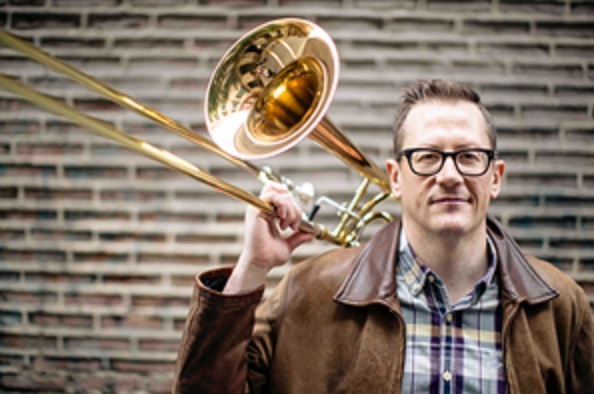 Traugott G. Graser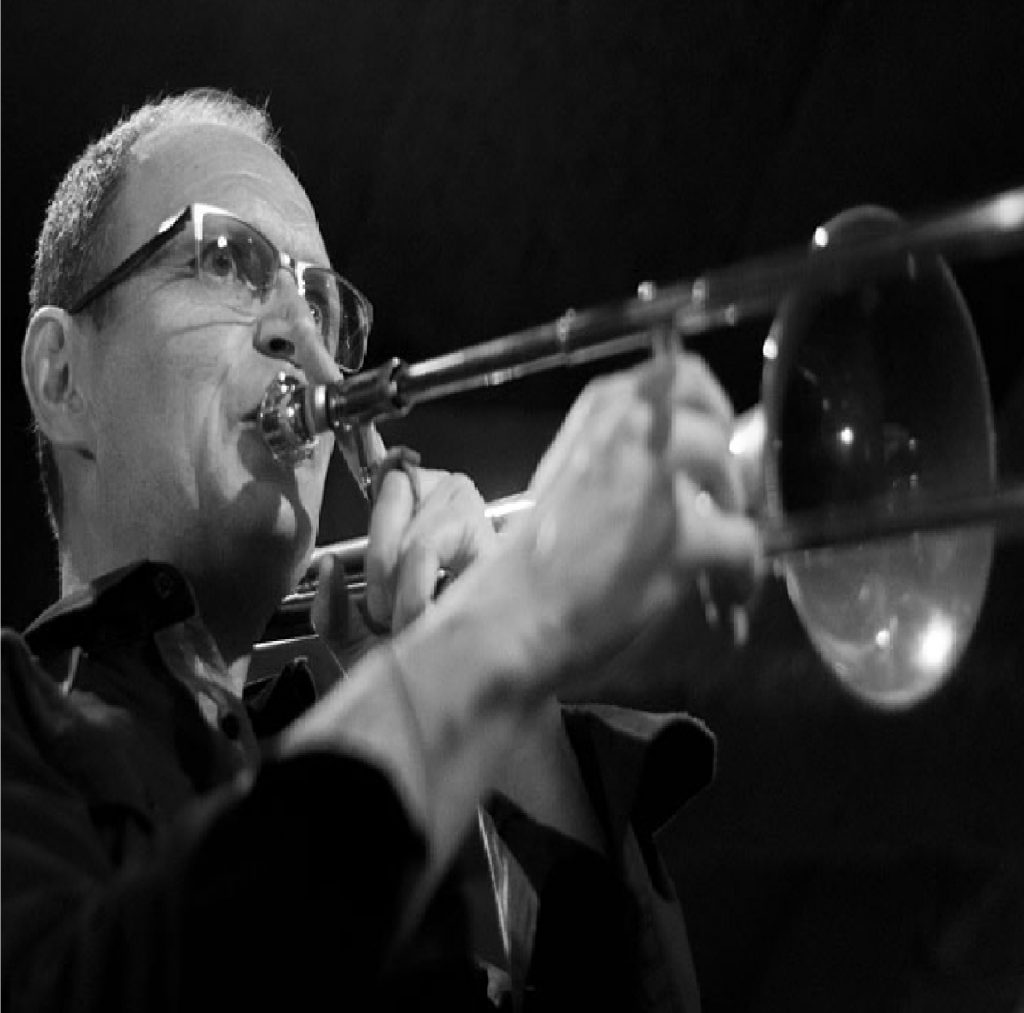 Dúo Beturia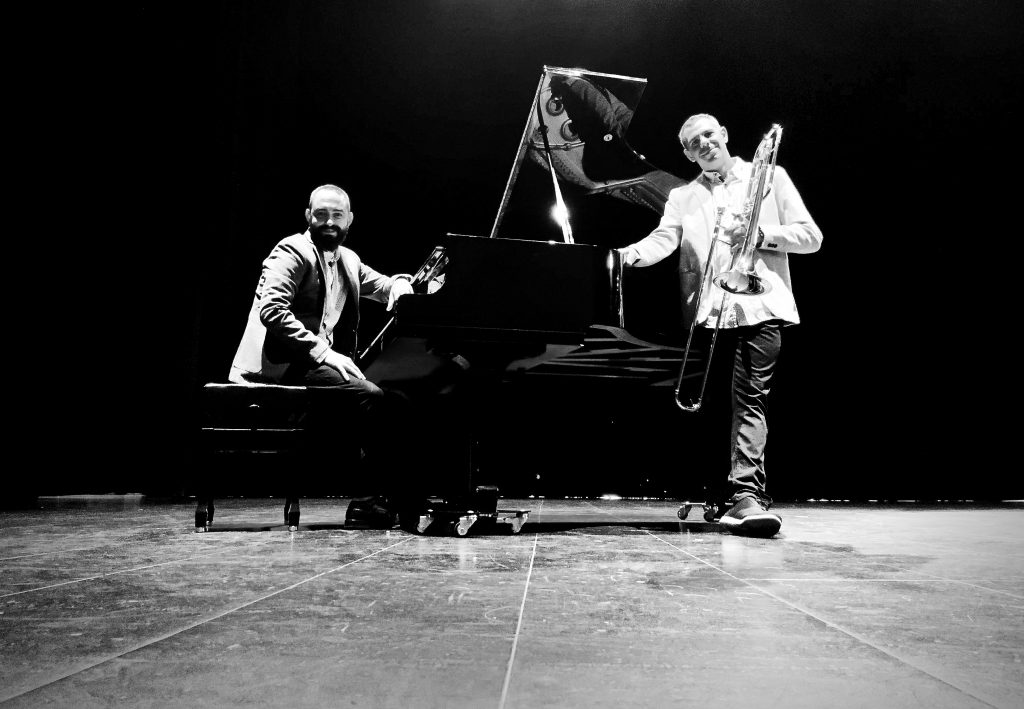 Innovatrombone: To conclude, we would like you, as president of the ATE, to send us your invitation to all the trombonists who follow us in Innovatrombone.
Taking advantage of the opportunity offered by Innovatrombone, I invite you all to participate in our XI Meeting in which I assure you that we will spend a few days in a magnificent city and excellent professionals who will make us enjoy everything related to our instrument.
I remind you that if you are a member of the ATE you will have access to all the activities and all this for an annual price of 30€! Cheer up and visit our website http://trombonistas.net/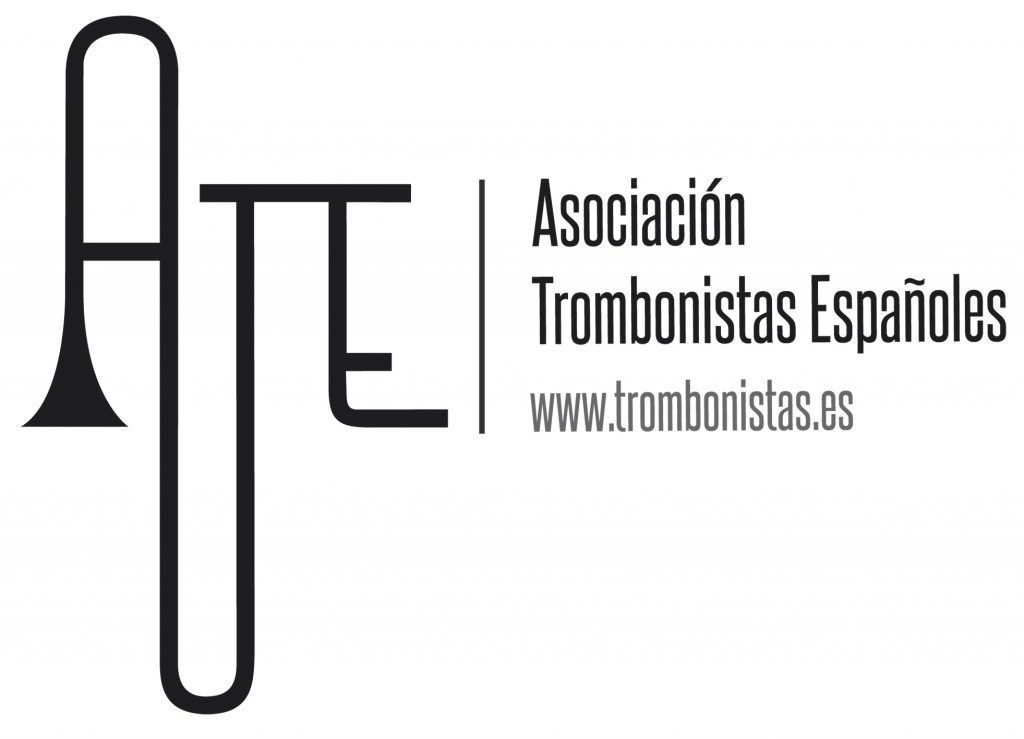 Innovatrombone: Thank you very much Guillermo for the information, from Innovatrombone we wish you much success in the XI meeting of trombonists and much luck in the future.
Guillermo Báez: Thank you very much for echoing our meeting and I hope that this will be the first of many more collaborations between the ATE and Innovatrombone.
Here we leave in video format the invitation of Guillermo Báez to the XI meeting of the ATE:
Remember dear trombonists, 25, 26 and 27 Conservatorio Superior de Música de A Coruña, XI meeting of the Association of Spanish trombonists.
Today we say goodbye with the music of one of the artists invited to the meeting. With all of you: Stefan Schulz
If you are a trombonist join our community at the following link: Registration
Visit our website: www.innovatrombone.com