One year again our friends of Trombones de Costa Rica are back with a new festival full of surprises.
An event in which as a novelty in this edition they will mix beach, music and they will count with a luxury guest, so that the musician lives an unforgettable musical experience, in company of excellent teachers, ensembles and trombonists from all over the world! To tell us all the details of the 12th edition of Los Trombones de Costa Rica we have the help of one of our collaborators,
Luis Fred, Assistant Professor at the University of Central Florida, member and organizer of Los Trombones de Costa Rica.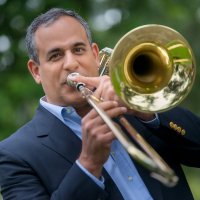 Innovatrombone: Hello Luis, we are delighted to welcome you!
Luis Fred: Hi, greetings to the entire Innovatrombone community. We are very grateful that you are giving us this opportunity to talk.
Innovatrombone: Can you tell us where and when the Festival will be held?
Luis Fred: The 12th edition of our festival will take place from April 27-30 at the University of Costa Rica-Pacific Headquarters.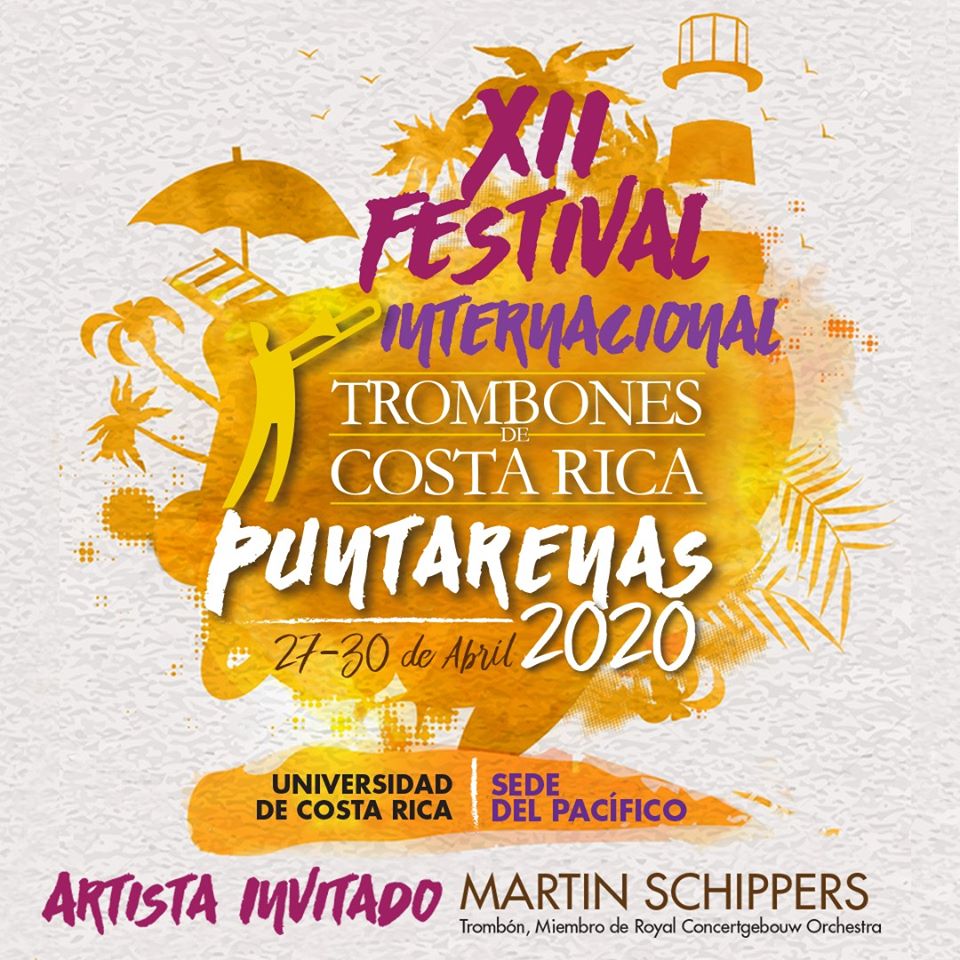 Innovatrombone: Who is the event for?
Luis Fred: The festival is aimed at university level students and teachers whose jobs require hours of professional training.
Innovatrombone: We would like you to tell us how the four days of the event will be programmed, the professors who will participate and to introduce us to your guest artist.
Luis Fred: The festival works with participants in four ways.
All participants receive two individual classes. One of them is given by our guest artist, the other by a member of the quartet.
Another area we work on is chamber music. Trombones de Costa Rica is a pioneer group in this area, and that is why we emphasize it.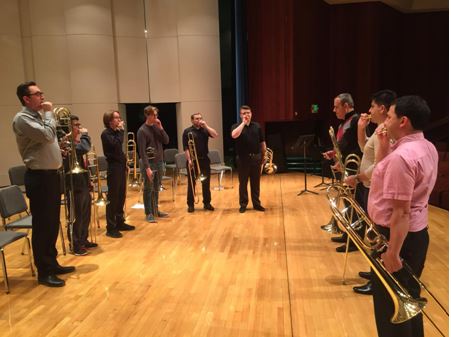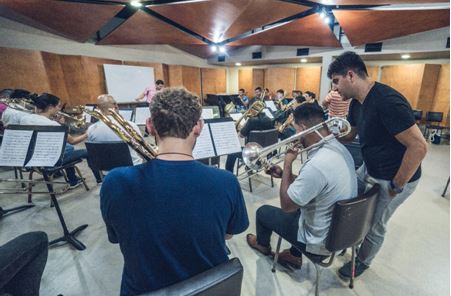 Faculty concerts, guest ensembles
Part of our vision is that the students and faculty give concerts to the entire community of Puntarenas. For this purpose, we have coordinated that in this edition they will be in different points of cultural interest in the province.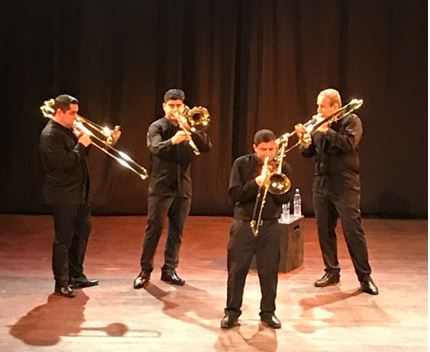 In last year's edition, the University of Central Florida Trombone Choir (always on call) was the guest group.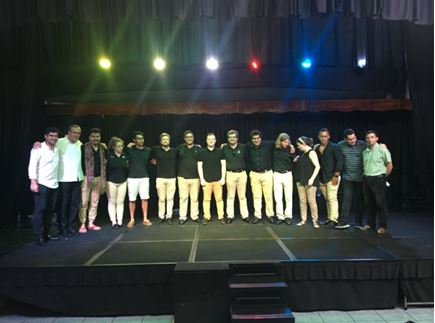 Guest artist: Martin Schippers, Royal Concertgebouw Orchestra of Amsterdam.
Our vision seeks to bring artists who are renowned performers of our instrument but who also have a pedagogical vision. This year we are pleased to announce that Martin Schippers joins our cast.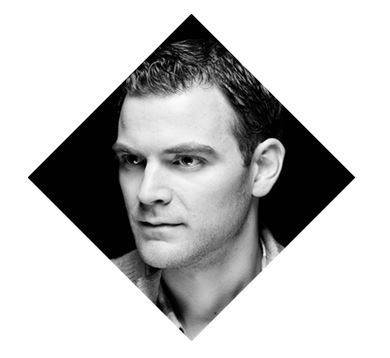 Schippers is an artist renowned not only for being a member of an orchestra of international caliber, but also for his activity as a chamber musician with the RCO-Brass and the New Trombone Collective. This duality in his career makes him an ideal guest for a festival like ours.
Innovatrombone: We see that they offer the service of accommodation very close to the university facilities where Trombones de Costa Rica will be held.
Luis Fred: The hostel we are recommending is located right in front of the university and includes breakfast as part of the cost.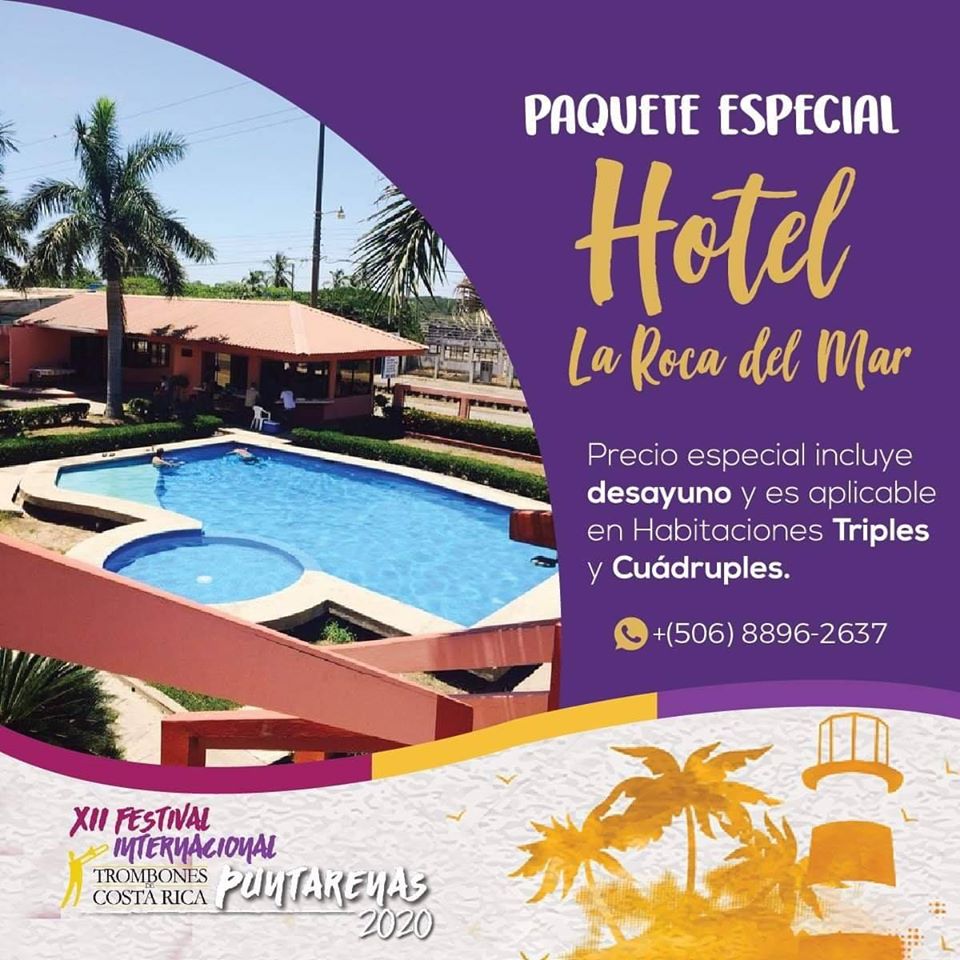 Innovatrombone: What does a trombonist who is interested in registering for the Festival have to do?
Luis Fred: Please contact us by email at
Luis Fred: luis@trombonesdecostarica.com
Martin Bonilla: mar@trombonesdecostarica.com
Leonel Rodríguez: leo@trombonesdecostarica.com
César Fumero: cesar@trombonesdecostarica.com
We're separating spaces. Please send an email to provide details.
Innovatrombone: Do you want to add anything we haven't asked you?
Luis Fred: Puntarenas is a region in Costa Rica which has unique ecological resources. Being located on a peninsula, we are surrounded by sea on three sides.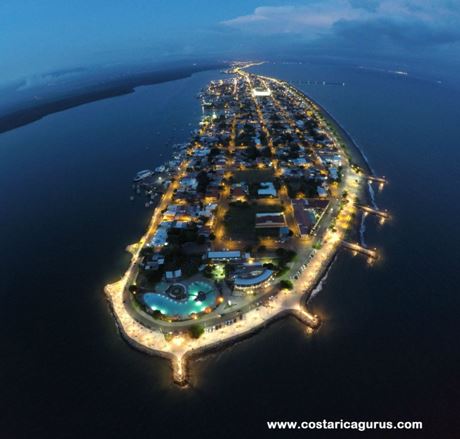 This year we have established an agreement with Acción Social that contemplates a concert in one of the fishing communities located in the islands near the enclosure. This is what the festival is all about, bringing our best to those who usually don't receive this type of activity.
I would like to extend a special invitation to our trombonist friends from Europe. Costa Rica is an accessible destination from many of your cities. For example, Iberia has direct flights from Madrid to San José. We would love to have visitors from there to enjoy "Tica" hospitality.
Innovatrombone: It's been a pleasure talking to you Luis, from Innovatrombone we wish you again a lot of success with the Festival and good luck with everything.
Luis Fred: Thank you very much, we are very grateful to the Innovatrombone team for their assistance and collaboration.
Greetings and you are all invited!
Innovatrombone: You know dear trombonists, Costa Rica Trombone Festival 2020!
If you are a trombonist join our community, create a trombonist profile, manage your ads and videos at the following link: Registration
Visit our website: www.innovatrombone.com