Escuela Internacional de Ministriles (International School of Minstrels), "City of Requena".
Three great masters of the Historical Trombone, David Yacus, Javier Banegas and Javier Martos, will meet at the III International School of Ministers "Ciudad de Requena ".
The students attending the EIM will be able to choose each day the teacher to receive the classes and in this way benefit from different proposals and ways of approaching the historical trombone according to their preferences.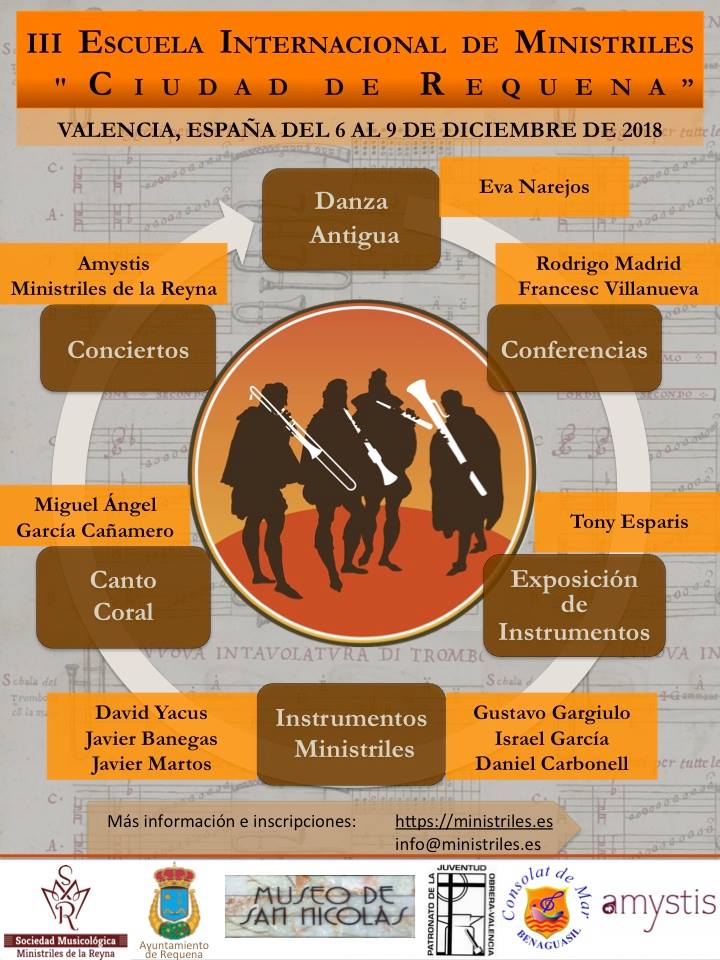 For trombonists who do not have a sackbut or who want to try different historical models and mouthpieces, the EIM relies on the prestigious master builder Tony Esparis, who offers on loan his instrument collection during these days of this international event.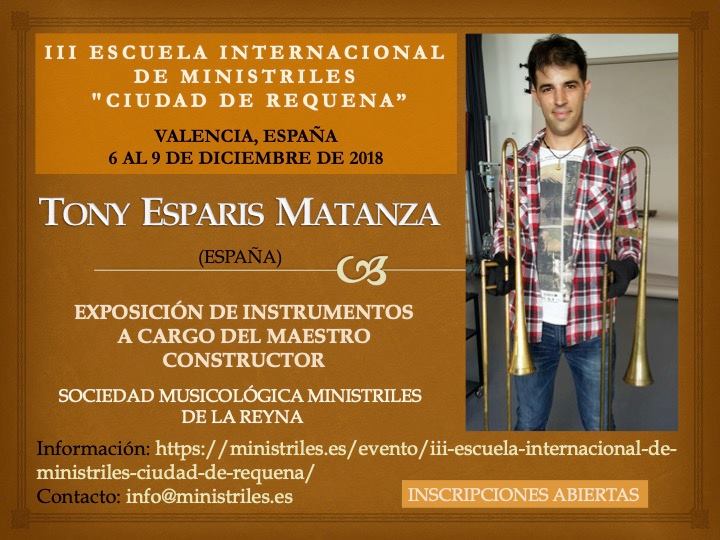 A great opportunity for all trombonists interested in the interpretation of historically informed early music.
The EIM is a cultural product of Sociedad Musicológica Ministriles de la Reyna (https://ministriles.es) created as a pedagogical tool for the teaching of early music played with renaissance and baroque wind instruments. It is held once a year in Spain with the participation of amateurs, students and music professionals of different nationalities.
Among the programmed activities are instruments lessons, early dance, choral singing, vocal and instrumental ensemble, lectern practice, conferences, instrument exhibitions, concerts and ancient dance shows.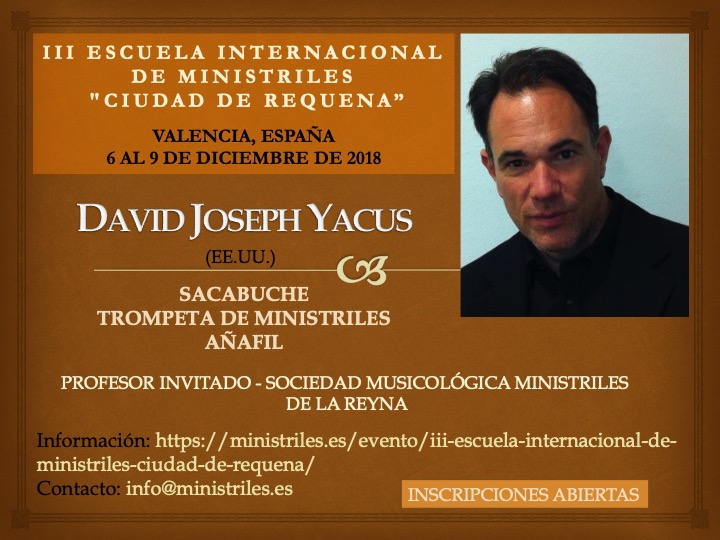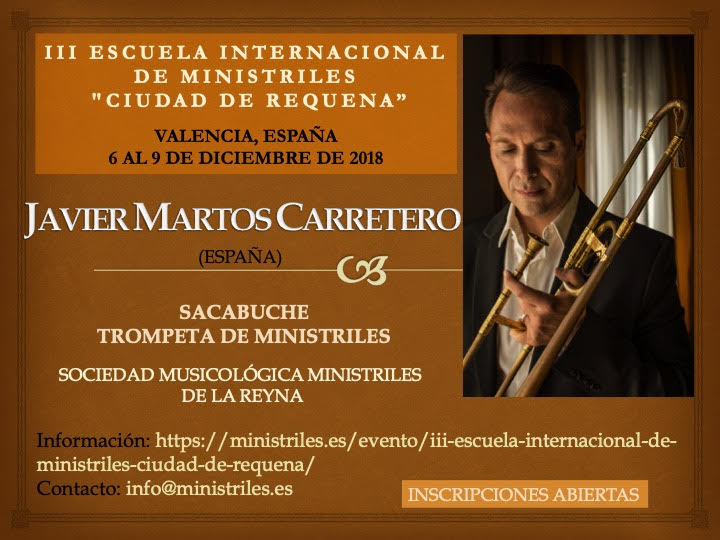 Previous editions videos:
Tocata Orfeo, set with voices and historical dance. These videos summarize the ministril-sacbuche universe and show part of the activities offered by the International School of Ministriles.