Many of you already know our website Innovatrombone.com, but do you know everything you can find in it?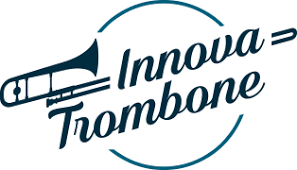 One of the main ideas since the creation of Innovatrombone just over a year ago was to create a large international community of trombonists. Today Innovatrombone has registered trombonists of more than 25 nationalities such as: Spain, United States of America, Germany, France, Switzerland, Italy, Bulgaria, Netherlands, Turkey, Argentina, Mexico, Colombia, Brazil, Venezuela, Puerto Rico, Costa Rica…
Trombonists from all these countries created a profile that you can visit in the trombonist section by clicking here: TROMBONISTS. But are you a trombonist and have not yet created your profile in Innovatrombone? We invite you to register and join us by clicking here:REGISTER.
Once you have registered as a trombonist and created your profile you also have the option to add the youtube videos that you consider interesting. These videos will appear in your profile and in the videos section, in the category you select: Tutorials, Ensembles, Classical, Jazz, Contemporary, Latin music and others. You can see the videos section by clicking here: VÍDEO.
Here are some videos of our registered trombonists:
Pablo Guinart (Spain).
Profile of Pablo Guinart clicking here: PABLO GUINART.
Ben van Dijk (Netherlands)
Profile of Ben van Dijk clicking here: BEN VAN DIJK
Gabriele Marchetti (Switzerland)
Profile of Grabriele Marchetti clicking here: GRABIELE.
Geovanni Vivas Barreto (Ecuador).
Profile of Geovanni clicking here: GEOVANNI
Also from your private area you can create ads to publish in the Marketplace section, where you will be able to sell your second-hand instruments or accessories.
Featured ads in our Marketplace:
Bass Trombone slide "Leyener&quot: SLIDE LEYENER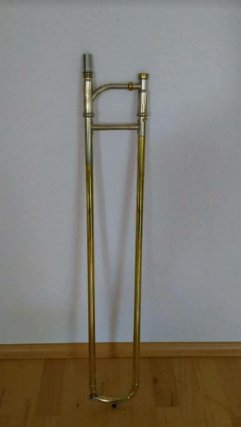 Tenor trombone Edwards: EDWARDS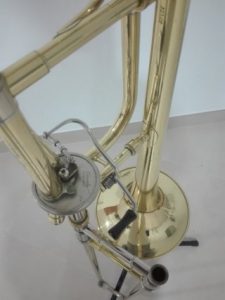 Access the Marketplace section by clicking here:: MARKETPLACE.
But what else can we find in Innovatrombone? If you have an Ensemble in which the trombone is present and you want to advertise, all you have to do is contact us so that we can publish it in the Ensembles section totally free of charge.
Our contact is: info@innovatrombone.com
Here you can see some of the Ensembles:
Ministriles de la reina:
2i2quartet:
Visit the Ensembles section by clicking here: ENSEMBLES.
Something that could not be missing on our website was the Employment section, where
we published all vacancies in Orchestras.
Latest job offers:
Argovia philharmonic: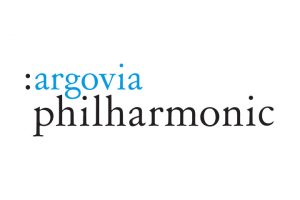 WDR Sinfonieorchester Köln: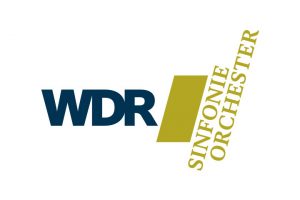 Access the Employment section by clicking here: EMPLOYMENT.
In our main page you can also find everything related to the world of the trombone: News,
Articles, Orchestras and Festivals, information provided mostly by our collaborators.
News: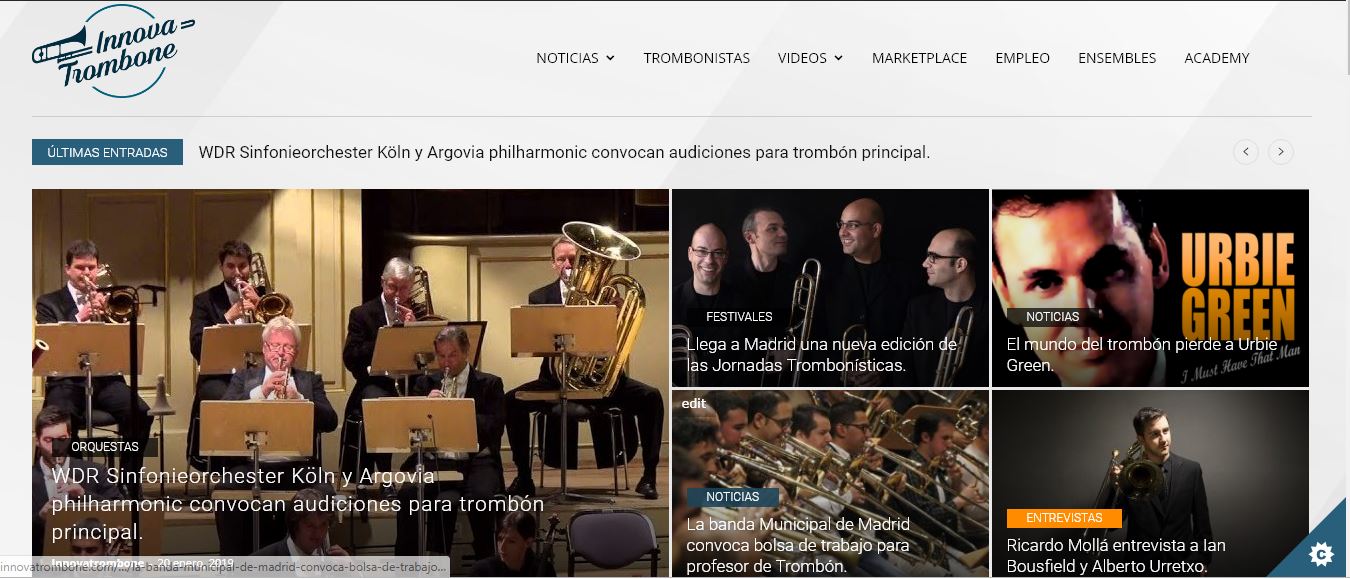 Access news: NEWS.
Articles: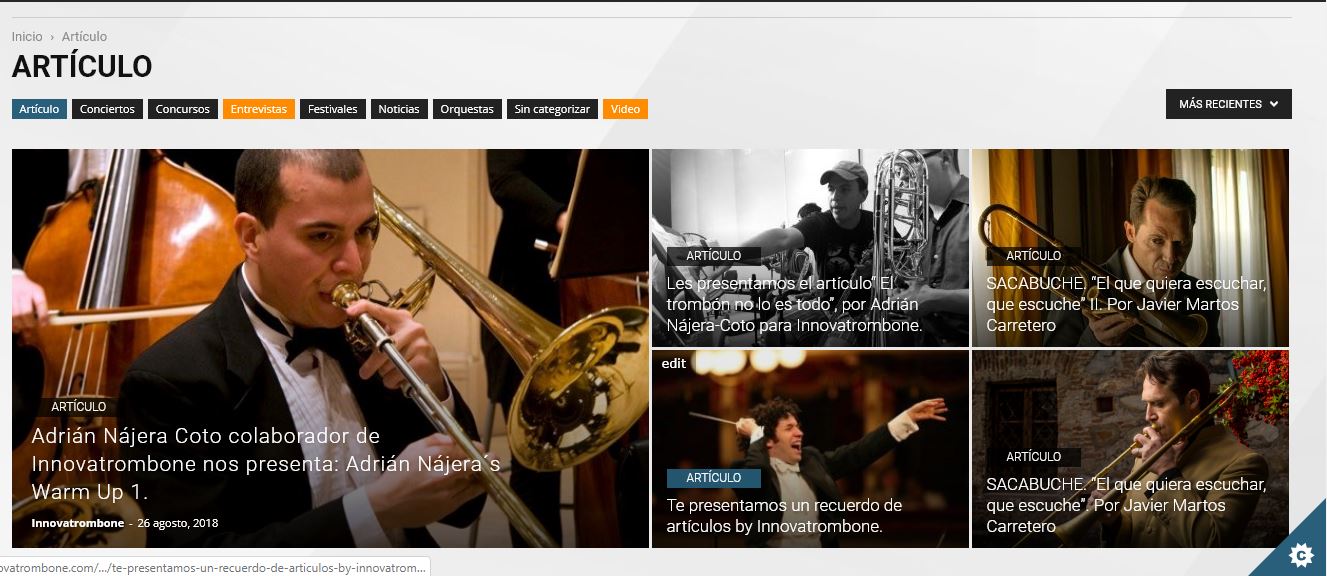 Access Articles:ARTÍCLES.
Orchestras: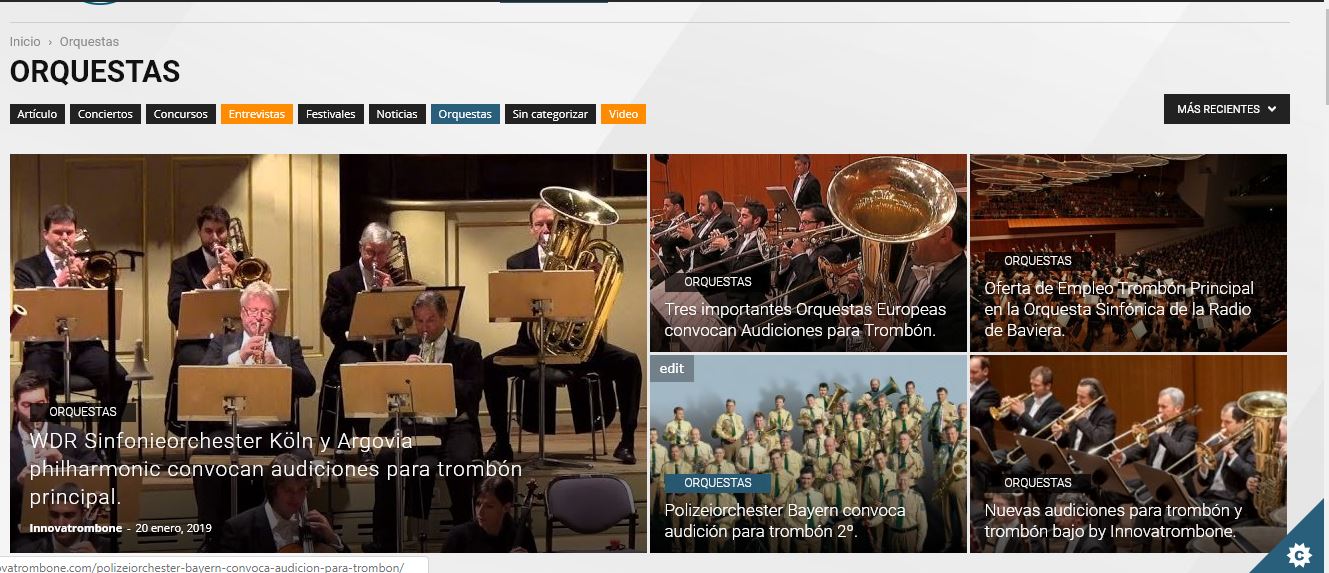 Orchestras access: ORCHESTRAS.
Festivals: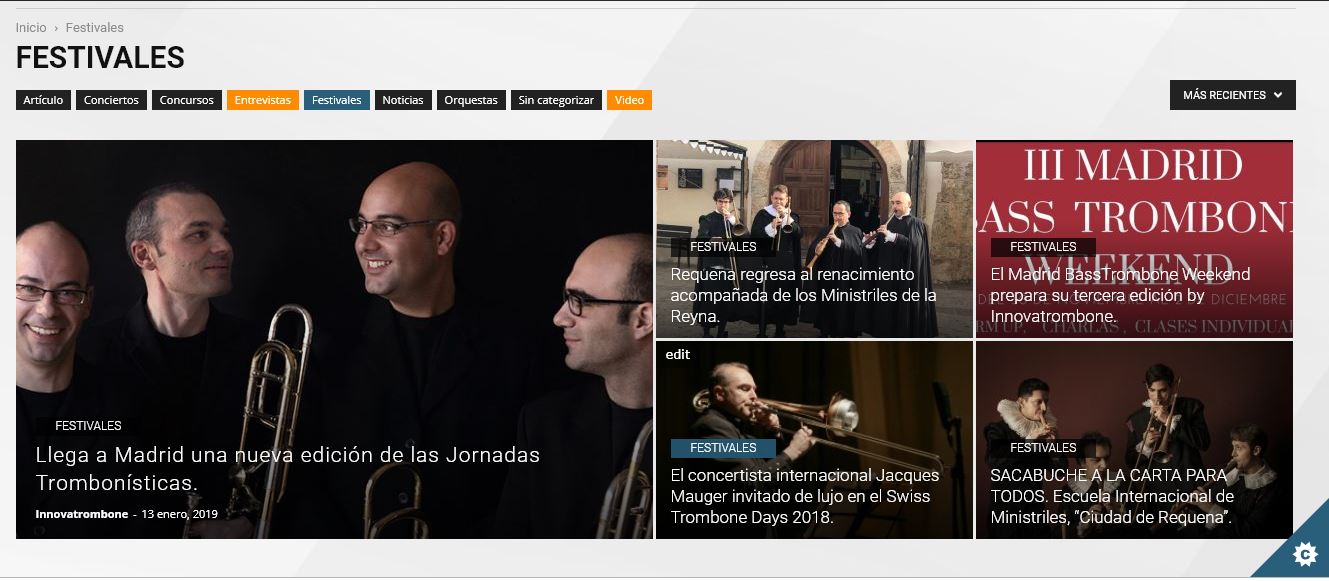 Access to Festivals: FESTIVALS.
All this and much more is what you can find in our web www.innovatrombone.com
For us it is a pleasure to share with all of you everything related to the world of trombone and we will continue to do so. In 2019 we will continue to bring news of all kinds and making our community bigger every day. We would like to take this opportunity to thank all of you for your support.

You can also follow us on our social networks: FACEBOOK, INSTAGRAM, LINKEDIN, TWITTER 
Join our community: REGISTER.