We recently visited the Stomvi musical instrument factory in Valencia (Spain) to test one of their trombones. Specifically, we have tested the Elite trombone model in its two variants: Brass and Copper.
To make this article we have had the commercial of the brand Salva Alamá, which has helped us to know this trombone in depth.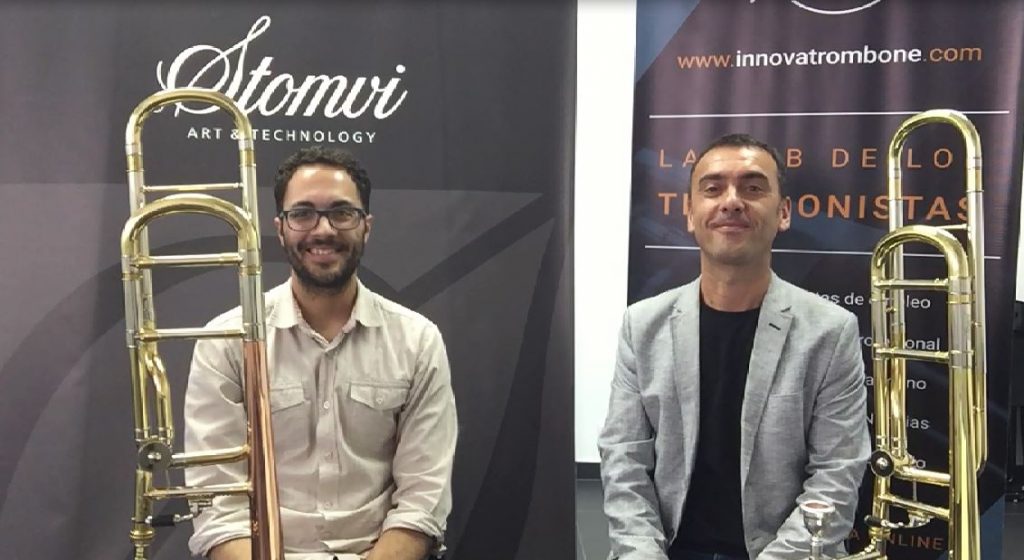 Trombone Stomvi Elite model:
Stomvi's Elite trombone model was born in 2013 with the aim of offering trombonists a lighter and more flexible instrument when it comes to playing. It is a trombone that was first thought for students who had an intermediate level, but thanks to its result have also ended up using professional trombonists.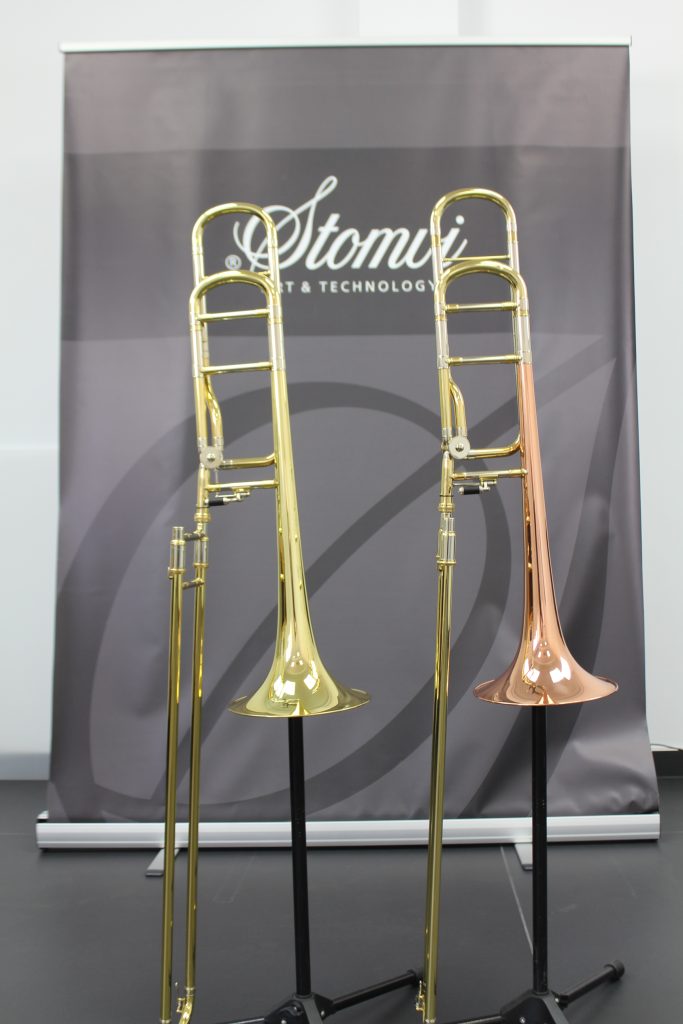 Brass and copper:
The two variants we can find of the Elite model are the brass finish and the copper finish. In both versions the difference lies in the bell of the trombone, the other parts are identical.
As Salva Alamá explains to us, "with these finishes we are not looking for a particular trombonist, as there is a great diversity of criteria for each one when choosing an instrument.
Brass finish.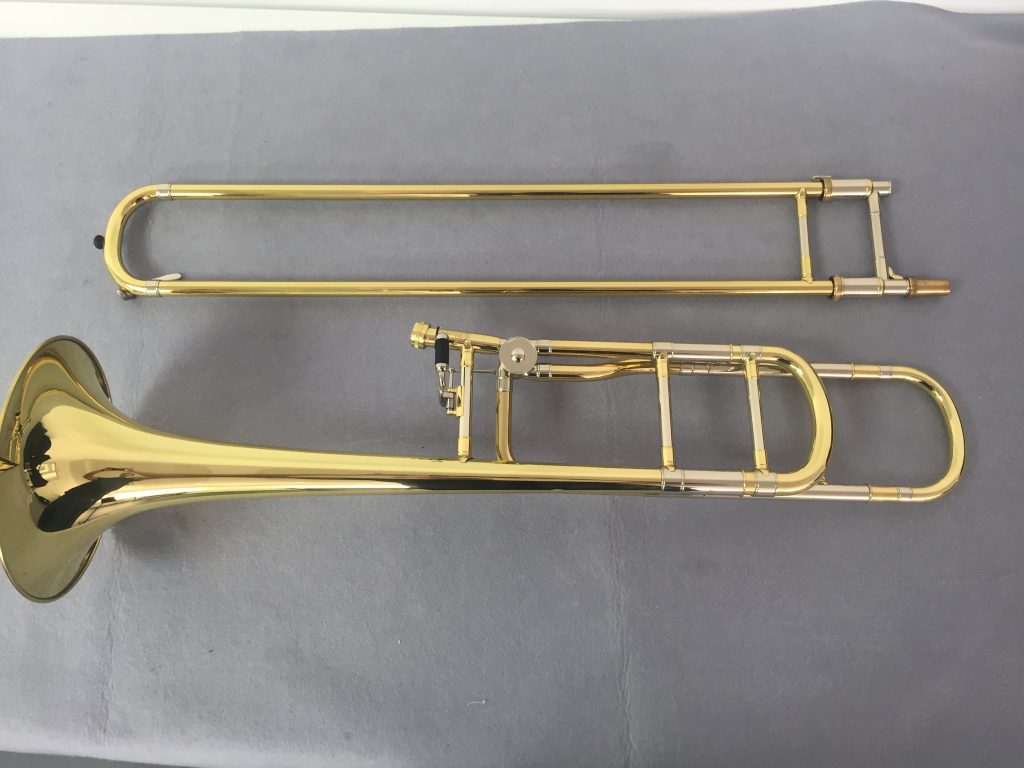 Copper finish.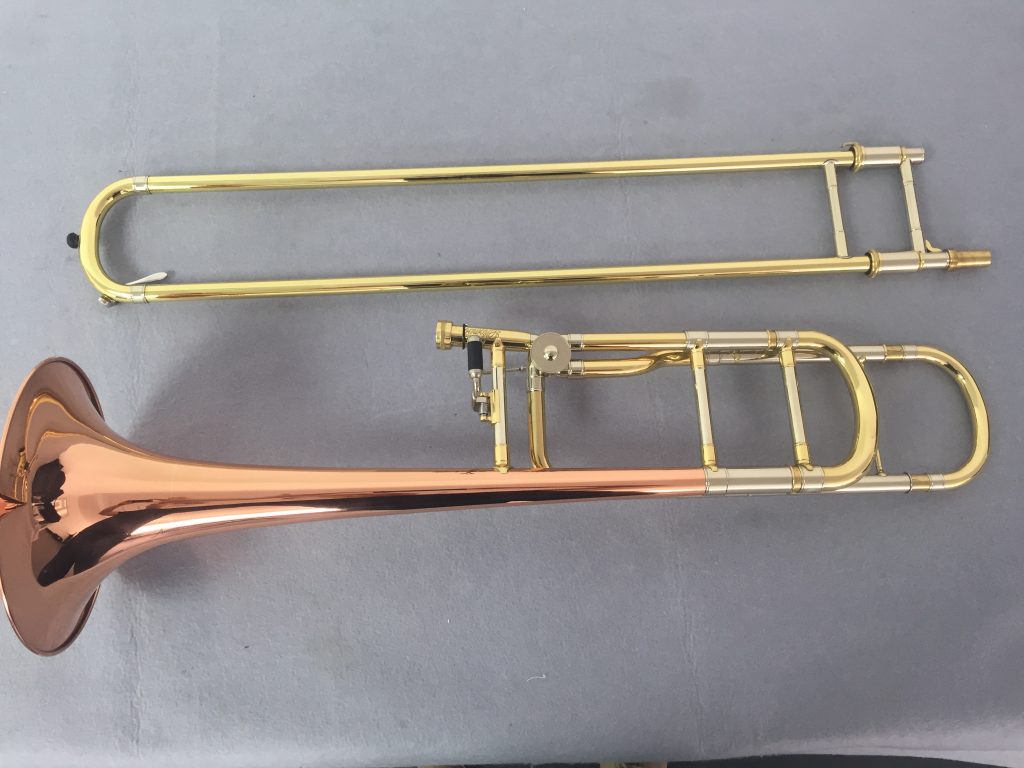 Slide, valve, body and bell.
The trombone mounts a light slide with large bore and a conventional transposer model open Wrap, with the input and output of the tubes finished in nickel silver. This question gives these trombone parts a better durability.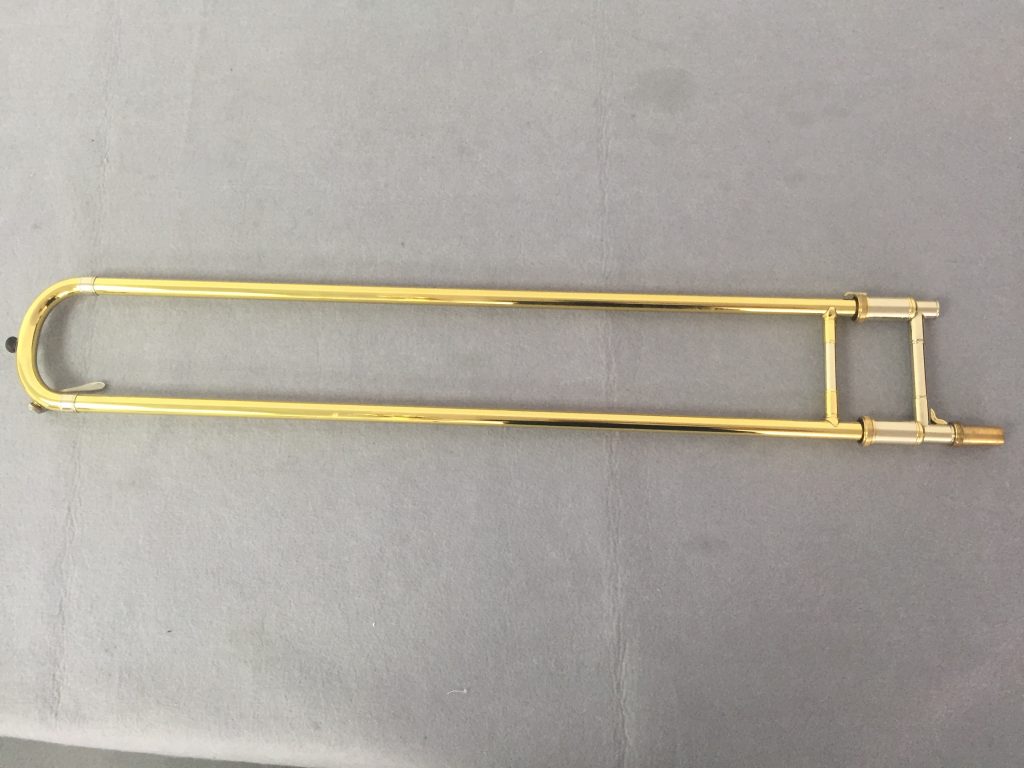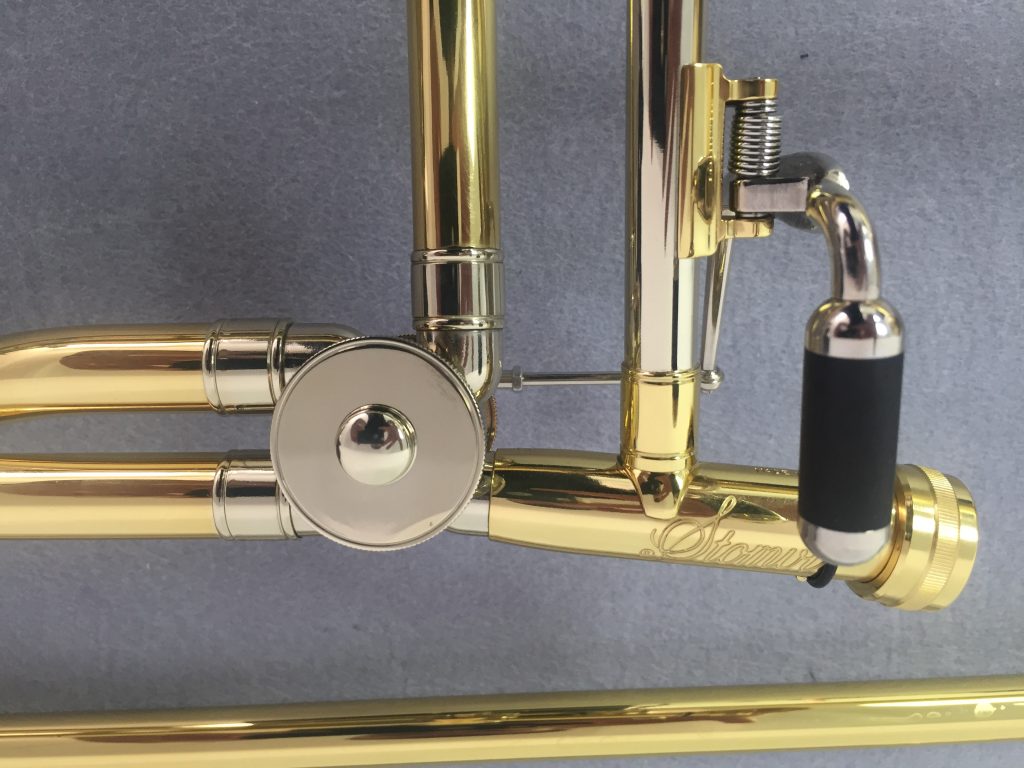 The body of the trombone has a square-shaped tuning pump, thus achieving less resistance to the air flow. The finishes are also made of nickel silver.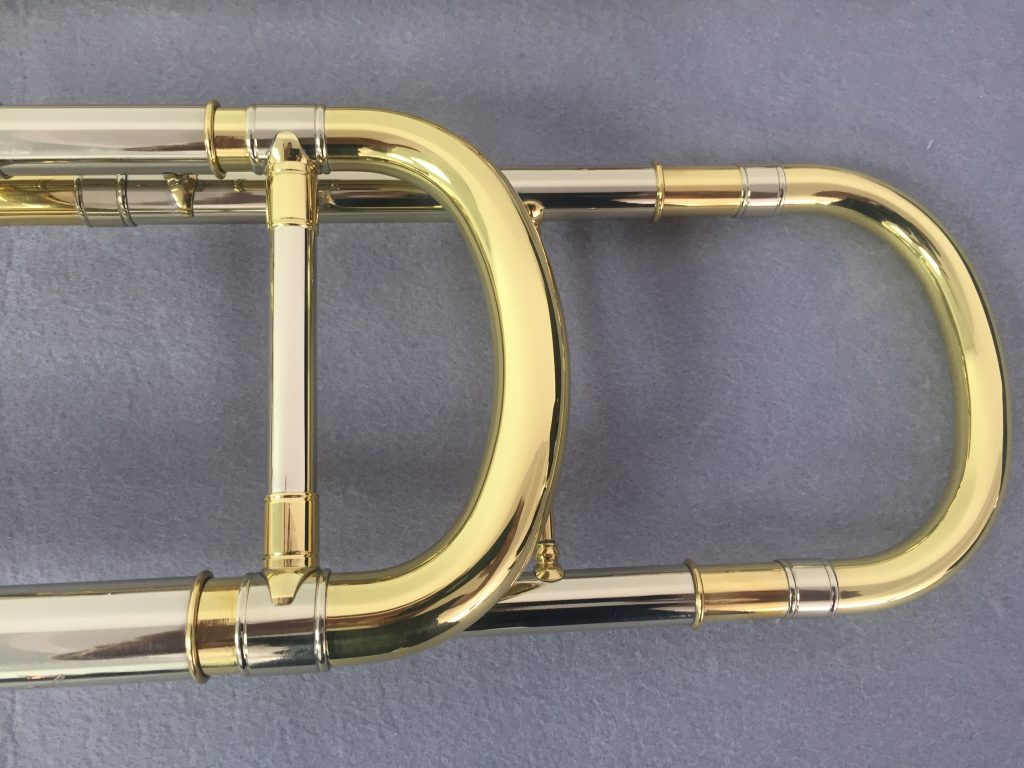 The brass and copper bells have the main difference in weight although it is true that we have not appreciated a substantial change in this regard.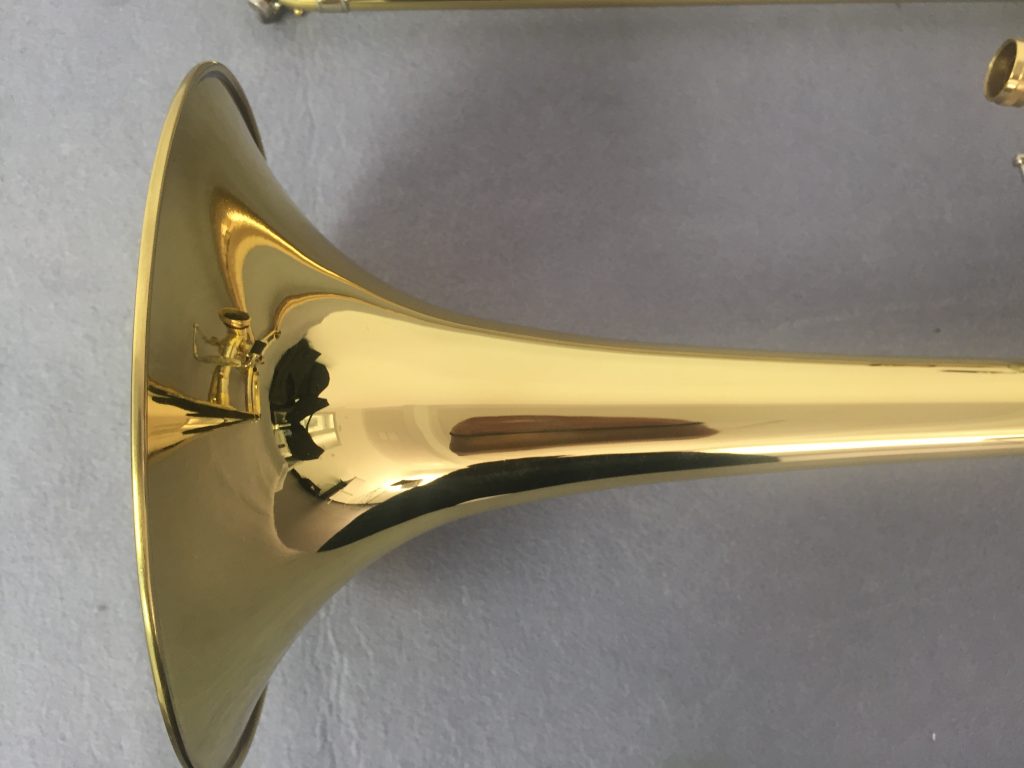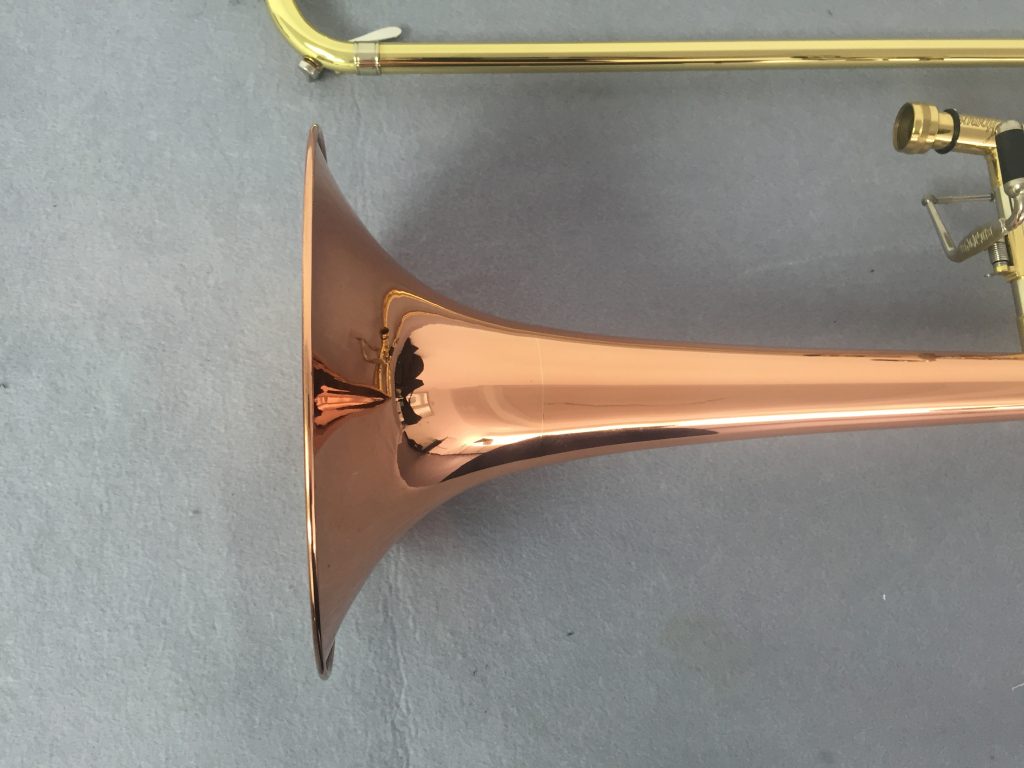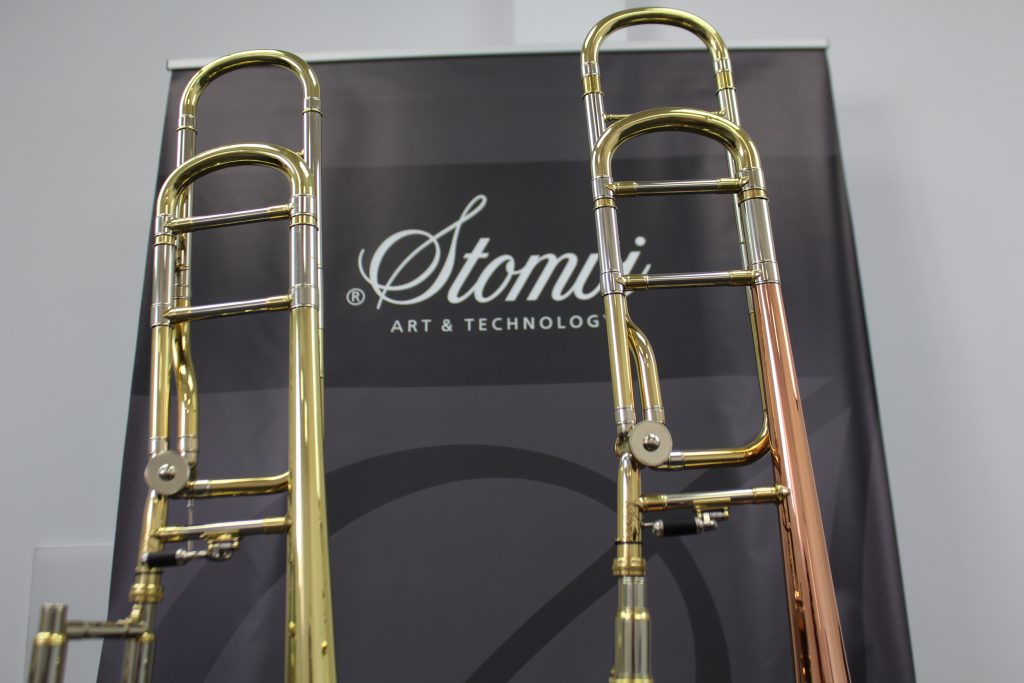 Technical specifications:
Tenor trombone Bb/Fa
Valve: Open Wrap
Air passage: 0.55″ / 13.97 mm
Large bore
Bell diameter: 8 ½" / 216 mm
Bell material: brass
Inner Slide: chrome-plated nickel silver
External Slide: brass
Gloss lacquer finish
Mechanism: Minibal
Removable slide stop system
6A Classic Mouthpiece
The proof: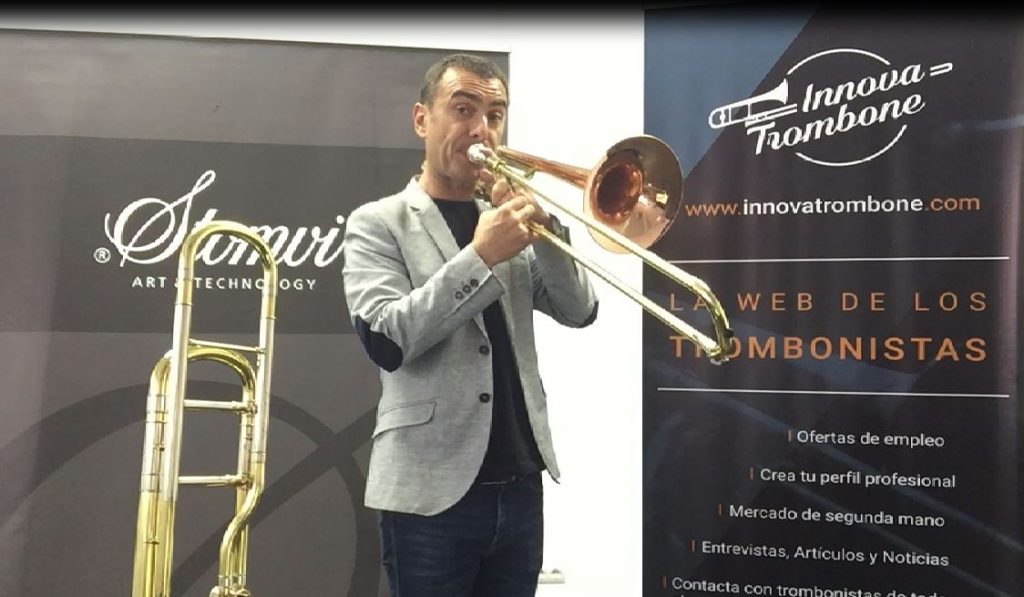 In order to test these two models we have performed with each of them different basic exercises of glissandos, flexibility, intervals, scales and a fragment of the piece for trombone and piano by Jan Sandström (San Till Lotta).
When we take the trombone we find a good feeling in terms of weight and when we lean a little the trombone on the left shoulder fits perfectly to our ergonomics.
When we touch them we don't find big differences between them, because they work practically identical giving us a good result. It is true that we find slight nuances in the sound, logically. The trombone finished in brass results in a brighter sound, with a little more timbre than his partner. On the other hand, the copper finish has a slightly darker sound and less timbre.
Here you have the complete video of our test on the trombone Stomvi Elite model:
In conclusion:
We found two trombone models very easy to play and very light in weight, with a transposer that responds perfectly, as well as the rest of the trombone parts.
On the different finishes we think that the best option is to try them because, as we said at the beginning, each trombonist has his own criteria when it comes to choosing the trombone.
We recommend the Elite model to students who need a trombone prior to another model with more demanding use. Also and why not, we recommend this trombone to professional trombonists who are looking for a lighter and easier instrument to play, for example to conservatory teachers who spend hours and hours practicing with their students…
We thank Stomvi for his great attention and especially Salva Alamá and Eduardo Martínez. We hope to return soon to continue testing the rest of Stomvi models, as well as their different accessories.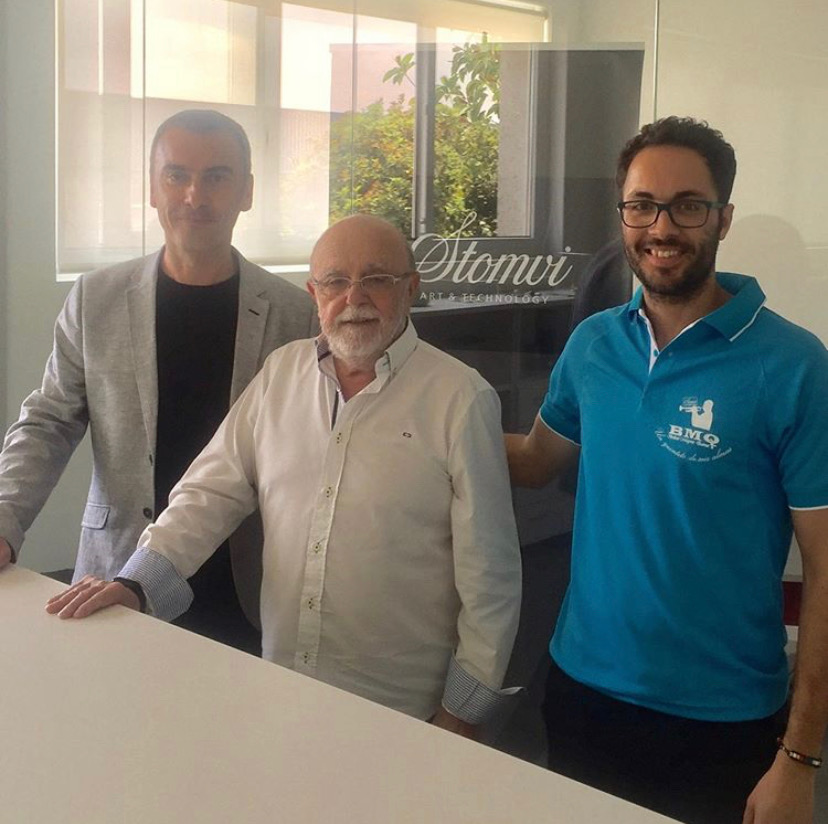 Dear trombonists, remember: trombone STOMVI Elite model!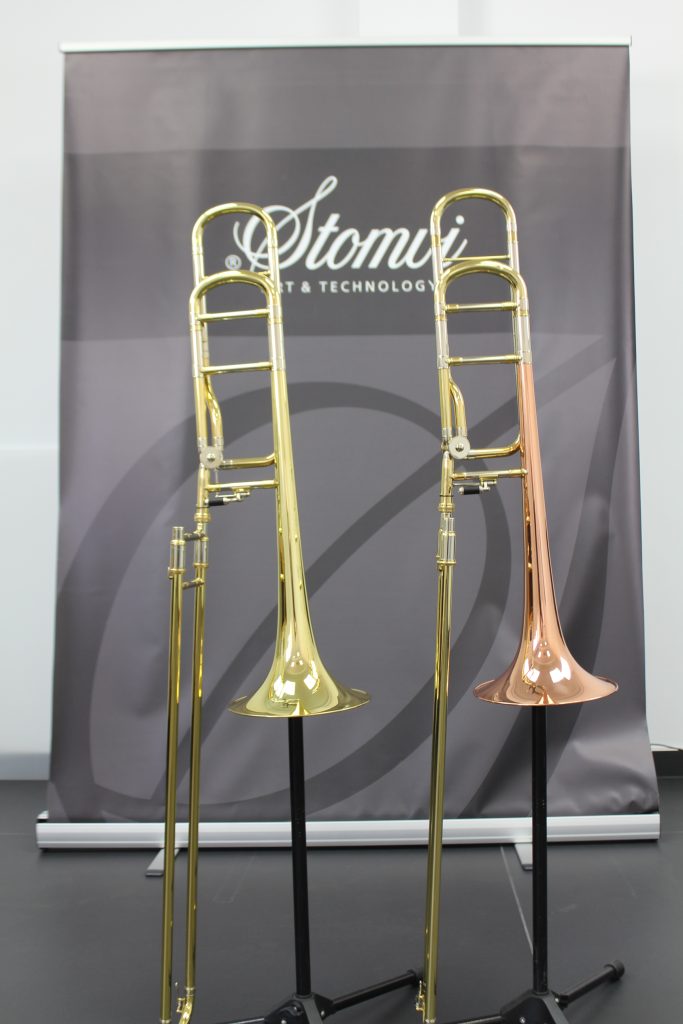 If you are a trombonist join our community at the following link: Registration
Visit our website: www.innovatrombone.com
ta únete a nuestra comunidad en el siguiente enlace:Login