From Innovatrombone we are pleased to share with all our trombone community a new interview. On this occasion we are pleased to present José Vicente Faubel, trombonist in the Orquesta de la Comunidad Valenciana Palau de les Arts.
José Vicente Faubel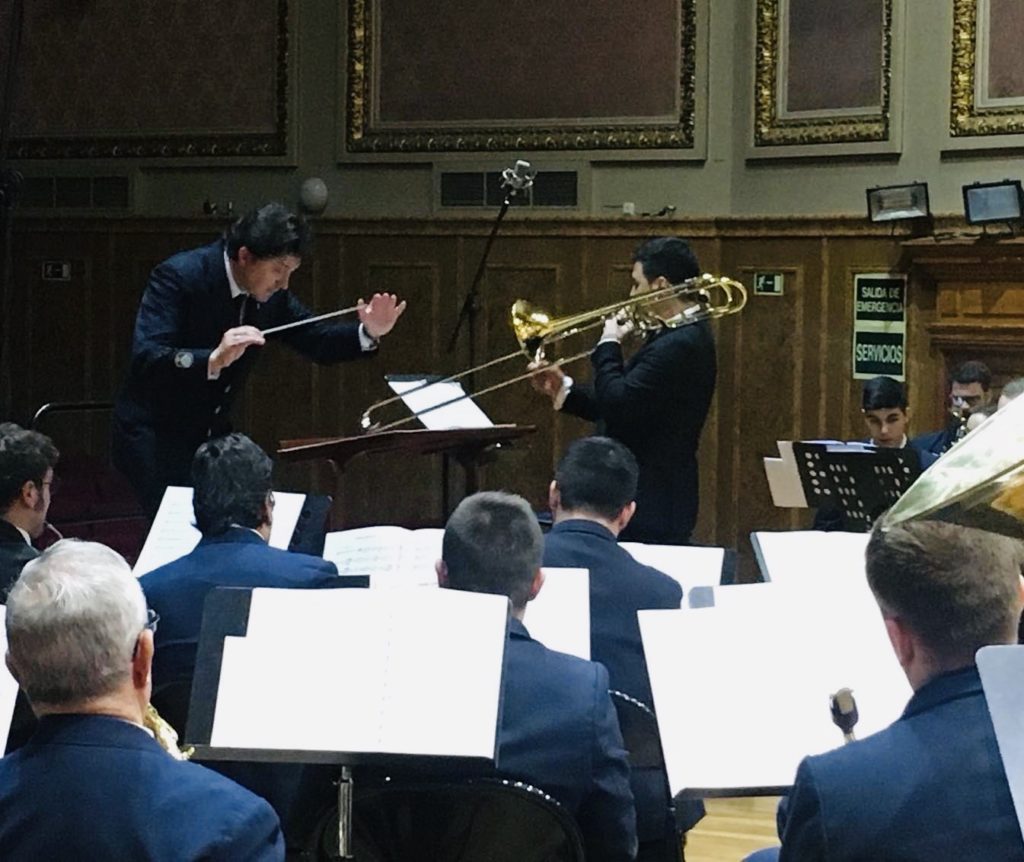 Innovatrombone: Hello José Vicente Faubel, we are pleased to talk to you, welcome to Innovatrombone!
José Vicente Faubel: Thank you and nice to meet you too.
Innovatrombone: You confess your age to us?.
José Vicente Faubel: 30 years old.
Innovatrombone: Where are you from?
José Vicente Faubel: From Llíria, Valencia.
Innovatrombone: How did the interest in music and/or trombone appear?
José Vicente Faubel: Luckily, in my town there is a lot of musical tradition and it has two great musical societies. I grew up watching the bands play in the streets and listening to the concerts of the Clarín. It was always clear to me that I wanted to play the trombone because when I saw the band marching by it was the instrument that most caught my attention.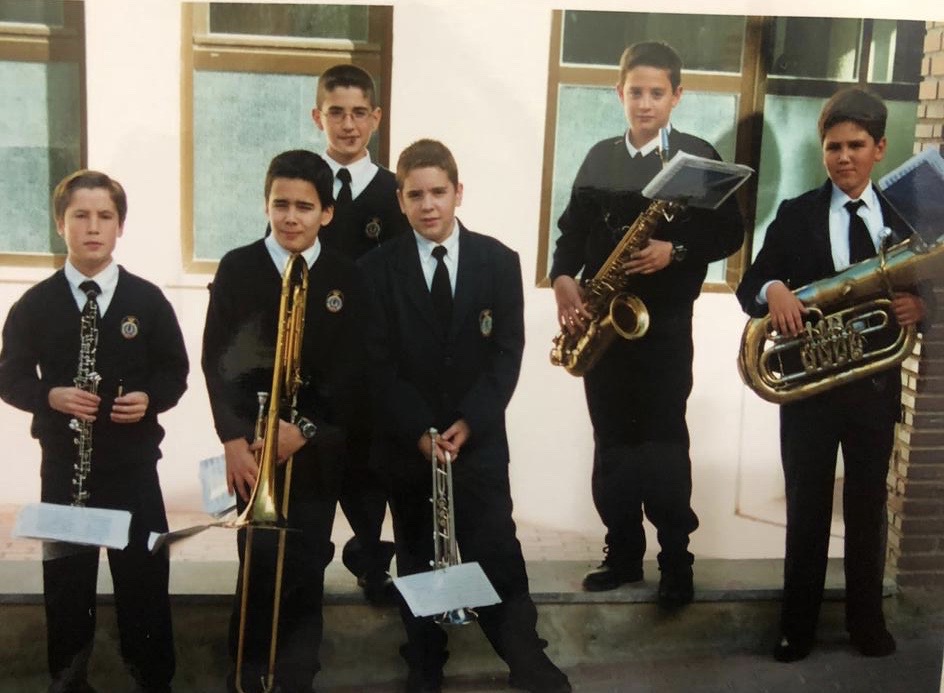 Innovatrombone: Tell us, with whom and where did you start studying trombone?
José Vicente Faubel: I started to study trombone at the Ateneo Musical y de Enseñanza Banda Primitiva de Llíria with Francisco Ramos Rioja (teacher of the Banda Municipal de Valencia).
Innovatrombone: Where did you continue your trombone studies?
José Vicente Faubel: I continued my studies at the Professional Conservatory of Music of Llíria with Gaspar Sanchis Castillo and later at the Superior Conservatory of Music of Valencia with Jesús Juan Oriola.
Innovatrombone: Can you tell us about the teachers who have most influenced you and why?
José Vicente Faubel: I've already said it on other occasions, but obviously all the teachers I've had in my regulated studies have influenced me, the teachers with whom I've done some courses or classes as well, but with Antonio Zapata (teacher of the Municipal Band of Valencia) I've done regular classes since I was a child and it's him who has influenced me the most. With Baltasar Perelló (ORTVE) I started to take classes from 2008 and it has been another pillar to support my progression since then.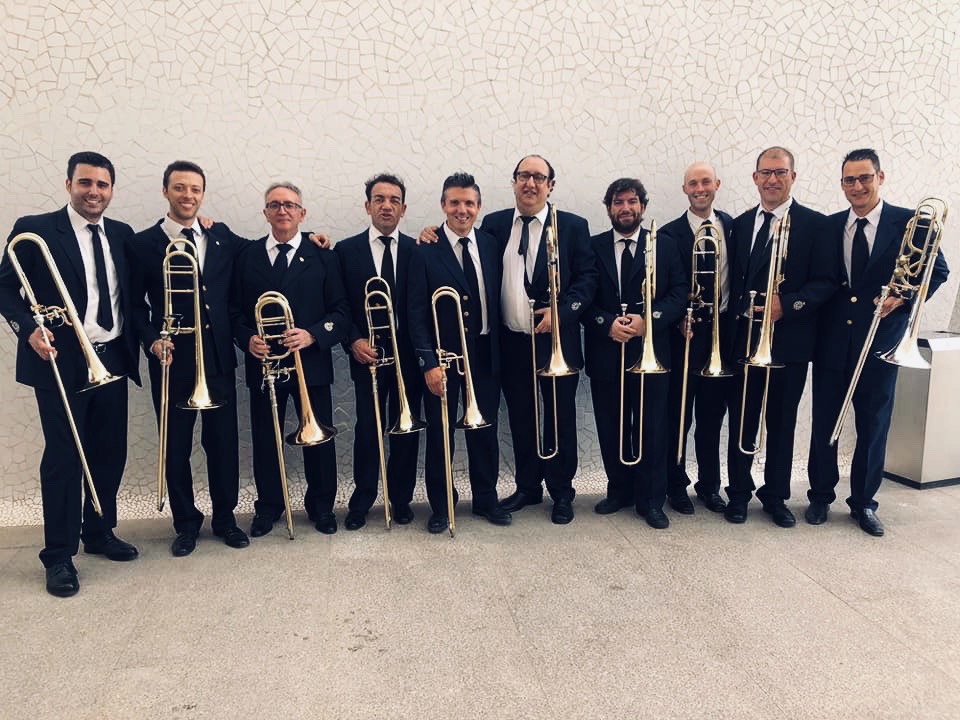 Innovatrombone: Will you tell us about your first auditions? (young orchestras and professionals)
José Vicente Faubel: First of all, I would like to tell you about my first auditions for young orchestras. In the first year of the Higher Degree to the Philharmonic Orchestra of the University of Valencia (OFUV) and the Youth Orchestra of the Generalitat Valenciana (JOGV), in both I was lucky enough to enter and start experiencing what it was like to play in an orchestra. From the second year onwards, I took the exams for the Spanish National Youth Orchestra and I was in first place for three years in a row. Not all were good results, I did a couple of times the tests to the EUYO and the Gustav Mahler Jugendorchester but in those occasions I was not lucky and when I started working I did not do any more auditions for young orchestras. In general I value this stage of training very positively and with pleasant memories.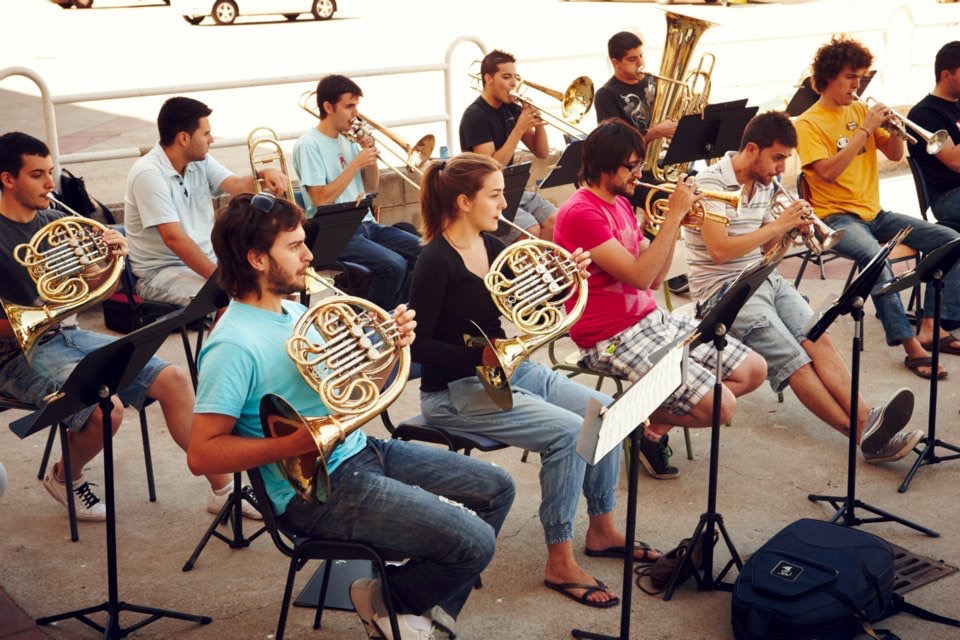 As for my first auditions to professional orchestras, these were to the Orquesta Sinfónica del Vallès, a job bank in which I won first place, and the Orquesta Sinfónica de Navarra, a permanent position in which I did not pass the first round, both auditions in 2010. In my last year of the Higher Degree, 2012, I applied for the position of trombone soloist in the Malaga Philharmonic Orchestra, I reached the final but they left the place empty, they offered me a contract as second trombone which I accepted and I had to study the rest of the year practically by distance. In July of that same year I was also invited to the auditions for solo trombone of the Orchestre de Paris, top orchestra, this was my first audition abroad. I did not get a good result but it was a turning point in my way of facing the auditions from that moment on. I was lucky to experience at a very young age the sensations of an audition for a big orchestra and that gave me confidence when I auditioned for other orchestras in the future. When you start to apply for auditions where they can "feed" you, whether it's a job or a permanent position, that's when "the game" really begins. You have to be prepared and mentally prepared to compete not only on the day of your 10th audition but every day at home as well.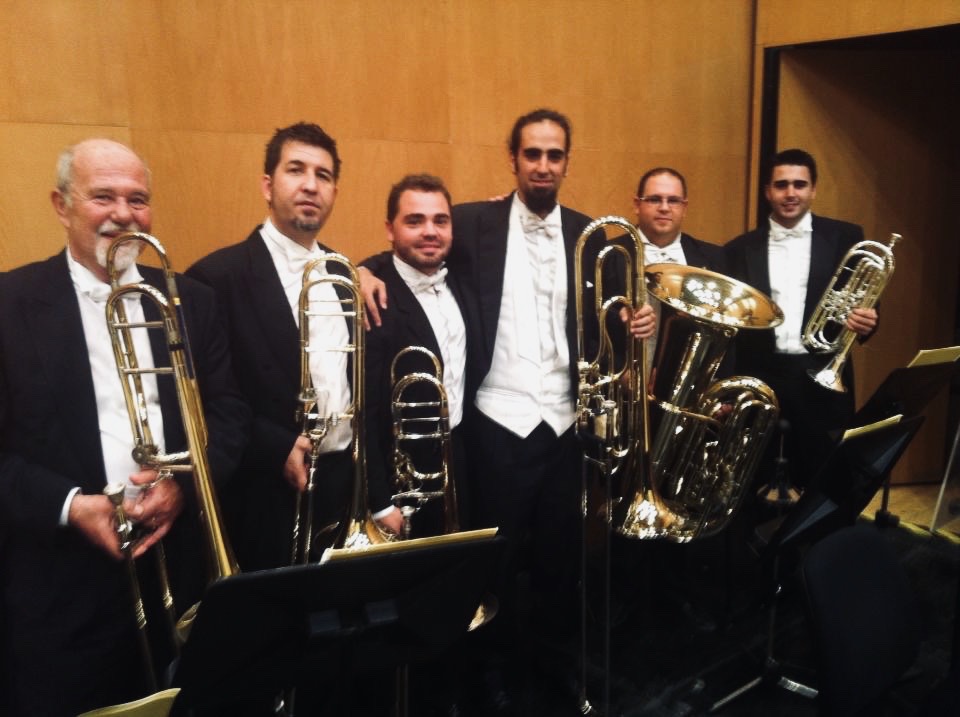 Innovatrombone: We know you work at the Orquesta de la Comunidad Valenciana Palau de les Arts. Will you please tell us how your arrival there was?
José Vicente Faubel: I had collaborated with the orchestra since 2009 but it was in the 2012/2013 season when I did it in a more stable way. As I mentioned before, at the beginning of 2012 I worked with the Malaga Philharmonic Orchestra until they restricted my contract shortly before the summer. About September-October of that year Ricardo Casero called me and told me about the possibility of making a season contract. I spent a month on trial and was finally offered the contract for the 2012/2013 season, the following seasons I continued with the contract until July 2015 when they called for the permanent position, I applied and won the audition.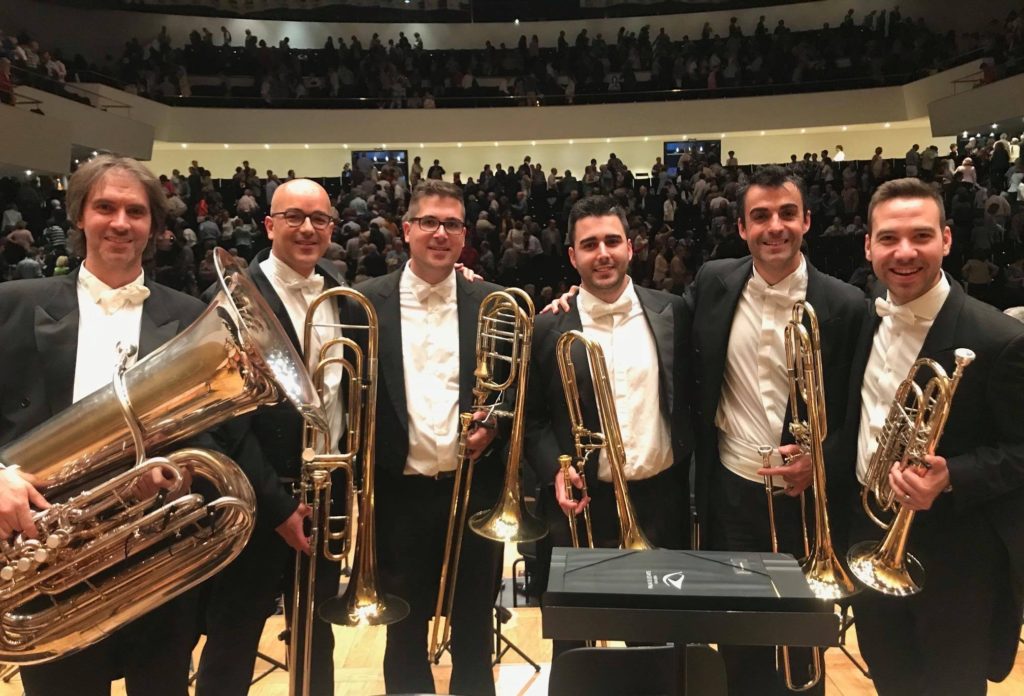 Innovatrombone: Please tell us about your experience with the Orquesta de la Comunidad Valenciana
José Vicente Faubel: The only thing that was different for me was that I didn't have to travel to another city the day before the audition because in 30 minutes I was in the Palau from my house. I rested well, had a good feeling when warming up and enjoyed playing. There were two rounds, we passed three candidates to the final and then the musical director, Roberto Abbado, asked to hear a couple of passages from me only.
Innovatrombone: Any anecdotes you remember from the auditions?
José Vicente Faubel: Not from the auditions themselves, but they were on Monday, July 6, 2015. That same week (from 8 to 11) the International Trombone Festival was held in Valencia. It was a very strange week for me, many sensations and emotions in a short time. I had managed to win a job in an orchestra of a very high level, in my house…a dream that I had since I was a child and during the days following it, I had the opportunity to listen live to artists like David Rejano, Jörgen van Rijen, Alain Trudel, Michel Becquet, Zoltan Kiss…ensembles like New Trombone Collective or Les Sacqueboutiers de Toulouse… I can summarize my week… I could not sleep any day!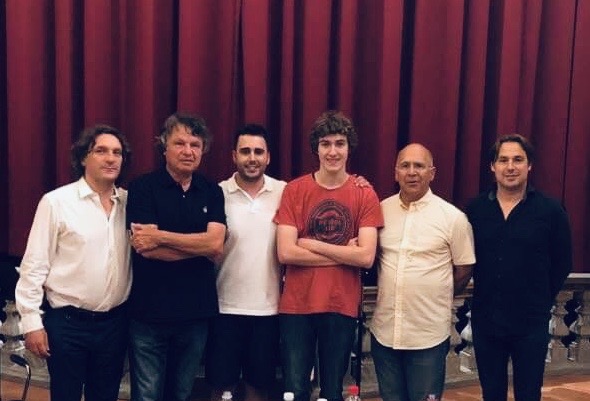 Innovatrombone: How is a day in the trombone life of José Vicente Faubel?
José Vicente Faubel: Mainly, I try to be in shape for my work in the orchestra. I also continue to study as always to prepare for future orchestra auditions or soloist projects that, very occasionally, I am lucky enough to be able to do. I like to have my own exercises and make arrangements of some pieces, so I have a lot of fun with the Sibelius program… I also spend time organizing the courses that, as you know, I do periodically together with other colleagues in NEOMúsica and other projects that are coming out.
Innovatrombone: Do you have any future projects that you can tell us about? Orchestras, concerts, etc
José Vicente Faubel: Well, with the orchestra we had a very interesting end of season, especially Verdi's Requiem with Daniele Gatti, and several courses on my agenda until July but unfortunately because of the COVID-19 some projects will not be able to be carried out safely and others we do not have guarantees as is normal in this situation in which the safety and health of everyone must be given priority. In the medium term I do have several projects underway but it is still early to tell you about them, so I will keep you informed!
Innovatrombone: It's been a pleasure chatting with you José Vicente, at Innovatrombone you have your home for whatever you need and we wish you the best for the future.
José Vicente Faubel: The pleasure was mine, thanks for the interview and for the work you do at Innovatrombone.
Innovatrombone: Dear trombonists, this is the interview with José Vicente Faubel! We say goodbye with video of our guest.
Profile of José Vicente Faubel in Innova trombone clicking here: José Vicente Faubel: José Vicente Faubel
If you are a trombonist join our community, create your trombone profile, manage your ads and videos at the following link: Registration
Visit our website: www.innovatrombone.com